How to Find a Retirement Community That Matches Your Lifestyle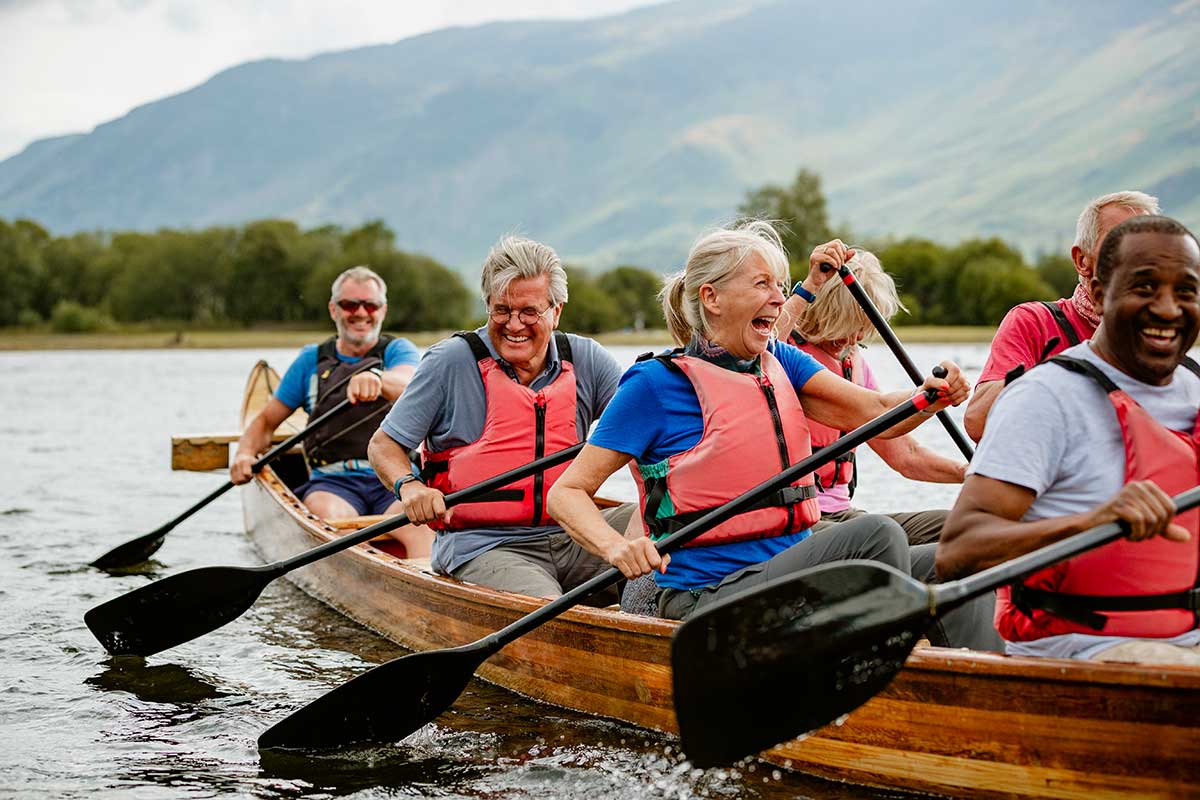 After decades of tending to a career and/or family, retirement is when you have more time to explore your interests. You can travel the world, spend time with family and friends, learn to play the blues, take up surfing, visit the World's Largest Ball of Twine or anything else your heart desires.
However, some find the responsibility of homeownership keeps them from pursuing their dreams, which is why many older adults are turning to senior living communities like Lake Port Square for the freedom our retirement lifestyle offers.
Finding the Best Senior Living Community for You.
When it comes to finding a retirement community that matches your lifestyle and goals for the future, here are some things to consider:
Location: While you can choose to stay in the area you are now, if you have kids that live in other parts of the country, you may choose to move closer to them. Now is also a good time to choose a setting and climate that match your interests or health needs. Climate can have an impact on certain conditions like arthritis, asthma and allergies. Living in a place with beautiful views and landscapes or desirable attractions may also factor into your decision.
Available services and amenities: When choosing a retirement community, it's important to look at their services and amenities. Do they fit your interests and goals for the future? Do they offer the things you want or at least ones you'd like to try? At Lake Port Square, we offer:
Fitness classes and wellness programs
Lifelong learning, discussions, classes and outings
Frequent shows and concerts on campus
Personal concierge services
78 acres of landscaped grounds and gardens within a certified nature preserve
Walking and biking paths
Lakefront gazebo, dock and pontoon boat
Four-hole putting green
Community flower and vegetable garden
Multiple dining venues
Fully equipped fitness center
Indoor aquatic center with heated pool and whirlpool spa
Arts and crafts studio
Woodworking shop
Billiards and game room
Full-service salon and barbershop
Library
Therapy room
What's your affinity: There are communities that specialize in serving military, specific religions, universities, professions and community groups. While they're usually open to all, it's important to know that many of your future neighbors could share a similar background.
Know your interests: Communities will often build their activities and programs around residents' interests and requests. If you have a particular passion — golf, art, continuing education, travel, etc. — there may be a senior living community that places an emphasis on things you like to do.
Feels like home: Make sure they have a senior apartment floor plan that fits your lifestyle and ask about what changes you can make to make it feel more like yours. You'll also want to consider the layout, look and feel of the community.
Consider the future: According to the U.S. Department of Health and Human Services, someone turning 65 today has around a 70% chance of needing some type of long-term care or support during their lifetime. Even if you're in good health now, you may want to consider a Life Plan Community. It will give you access to higher levels of care including assisted living, skilled nursing and rehabilitation.
Meet your potential neighbors: The best way to tell if you'd enjoy living in a community is to talk with the residents who already live there. Do they seem happy? Are they the kind of people you want to call neighbors? How's the food, the entertainment and the overall environment? What do they think of the staff?
Nest egg knowledge: Before you start visiting retirement communities, make sure that you know what your finances look like and if you'll be able to afford your first-choice community. As you consider a community in Florida, here are some important contract types and financial terms to know.
We Can Help You Get Your Retirement Lifestyle Squared Away
If you're looking to find a retirement community that matches your lifestyle, Lake Port Square offers a just right blend of indoor and outdoor activities and amenities. To learn more about our active senior living community, contact us here or use our Community Assistant.