5 Tips When Choosing a CCRC in Florida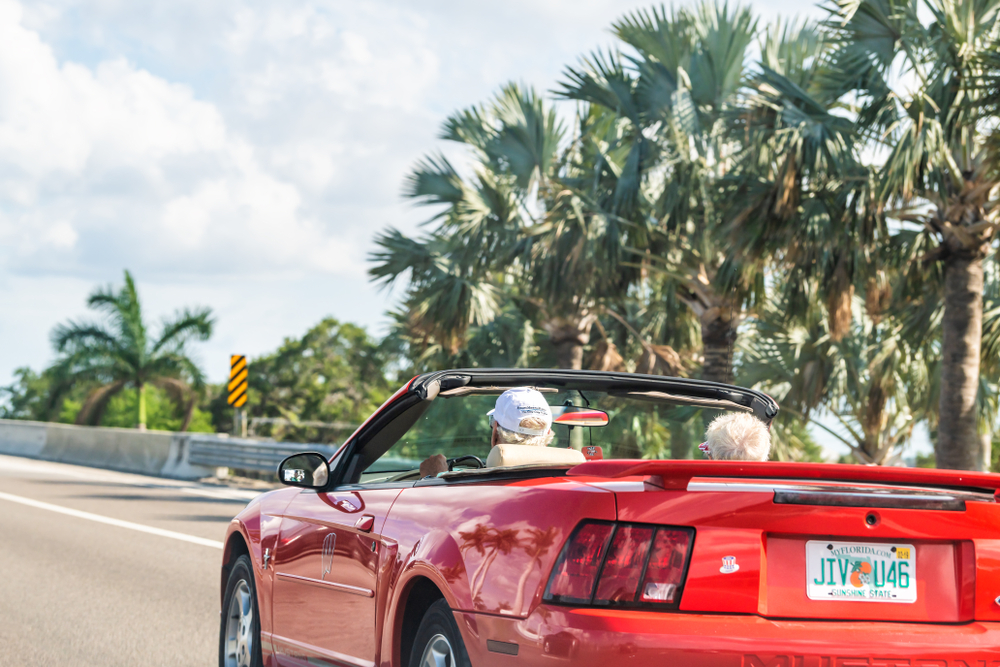 With a mild climate, year-round sunshine, and an abundance of opportunities for outdoor enjoyment, Florida is an appealing retirement destination for seniors. You'll find a wide range of senior living options in Florida, each offering a unique set of amenities, services and activities to enjoy. But with so many options to choose from, including the unique opportunities offered only by Life Plan Communities, also known as continuing care retirement communities (CCRCs), how do you know you're on the right track?
Refine Your Senior Living Search
Choosing where to spend your retirement years is one of the most important and complex decisions you'll make, so you want to make sure you have all the information you need to choose wisely. To help you get started, we put together the following tips for evaluating Florida CCRCs:
Plan for the future.

For many older adults, the ideal

retirement community

is a place that meets their needs now and in the future. There's a level of safety and comfort that comes with choosing a

senior living community

with the active lifestyle you want today along with a continuum of

senior care

you might need in the future. If you're searching for a retirement destination that makes it easy to enjoy life now and worry less about future what-ifs, a

Life Plan Community/CCRC

may be your best option.
Explore the benefits.

Life Plan Communities/CCRCs

offer residents a full continuum of long-term care, including independent living, assisted living and skilled nursing care. These communities are designed to help you live confidently, knowing your health and finances are protected with guaranteed access to higher levels of care throughout your lifetime. Learn more about the

benefits of

Life Plan Communities

and why it's smart to make the move sooner rather than later.
Compare contract options.

Life Plan Communities/CCRCs

may offer one or more types of contracts, and it's important to understand the key differences and costs associated with each. The common denominator for all these contracts is that you pay a one-time entrance fee and a monthly fee; in exchange, you're entitled to a residence in the community for life.
A

Life Care contract

, (Type A), is a financial contract with profound advantages and unlimited access to care. Financial benefits include access to the community's continuum of care at stable, predictable rates for as long as you need it. You'll have a place to live for the rest of your life where you'll receive care if you need it, knowing that your legacy is safe. 

A

Modified Plan contract

(Type B) tends to have a lower one-time entrance fee because it covers a limited set of services. You may pay a discounted rate for health services as part of the contract.

A

Fee-for-Service contract

(Type C) provides an option to pay for health care services as you go at current market rates, which means your costs may increase significantly if higher levels of care are needed.
Be prepared with questions.

Asking the right questions can help you find the best fit for yourself or a loved one. Contact a

senior living

representative at the community to gather the information you need, with questions such as:
Is the community nonprofit or for-profit?

What types of contracts are available?

What's included in the monthly fee?

How many levels of care are offered within the community?  

What is the ratio of staff to residents? 

Do residents have priority status if they require a different level of care?

What amenities and programs are offered for residents?
Tour the community.

Gain a hands-on perspective of residential options and floor plans, enjoy a meal in one of our dining venues, and experience the culture and hospitality of a

senior living community

. After touring the community, follow up with staff to clarify anything you may have missed or if you need more information. And, most importantly, consider if it's a place where you can picture yourself (or your loved one) being comfortable and happy.
Discover a True Gem in Senior Living
Lake Port Square is Central Florida's premier Life Plan Community, offering a tremendous value, a confident lifestyle and a solid plan for the future. Come experience elegantly appointed residential options and resort-inspired services on our gorgeous 78-acre campus located on the shores of Lake Harris. If you'd like to know more about the benefits of our all-inclusive retirement community, please contact us to schedule your personal tour.