Why Leesburg, FL, Is One of the Best Destinations for Retirees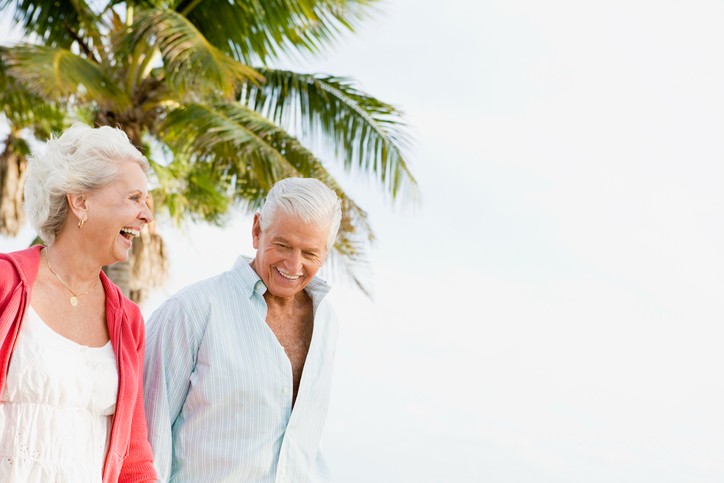 Starting your retirement is embarking on new adventures and enjoying both the tranquil and thrilling moments the next chapter in life has to offer. For seniors seeking a picturesque location that embraces natural beauty, friendly communities and top-notch healthcare facilities, retiring in Leesburg, Florida, is an ideal choice. Nestled in the heart of north central Florida, Leesburg, also known as the "Lakefront City," offers a myriad of reasons why it stands out as a premier retirement destination.
Prime Location to Start Your Retirement
Situated amidst a cluster of pristine natural lakes, Leesburg boasts a captivating natural landscape. With several immaculate bodies of water such as Lake Harris, Lake Griffin and Lake Eustis, the city offers breathtaking views and a host of recreational activities like boating, fishing and scenic nature walks. Venetian Gardens, the popular sprawling 64-acre park on Lake Harris, is home to a stunning and diverse array of local wildlife and awe-inspiring flower fields. The serene atmosphere fosters a sense of tranquility, making it a perfect place for seniors to relax and rejuvenate.
Best of the Best Healthcare: UF Health Leesburg Hospital
When it comes to retirement, access to quality healthcare is paramount. Leesburg proudly hosts UF Health Leesburg Hospital, a state-of-the-art medical facility that provides comprehensive care to residents and retirees alike. Equipped with advanced technology and staffed by skilled professionals, this hospital ensures that seniors in particular receive easy access to top-tier medical services, giving them peace of mind and a sense of security. The hospital is especially known for its advanced cardiovascular care, for which it has been recognized by the American College of Cardiology for its demonstrated expertise and commitment in treating patients with chest pain by awarding a Chest Pain Center Accreditation with Primacy PCI and Resuscitation, the highest accreditation possible. Additionally, the hospital offers world-class inpatient and outpatient rehabilitation services and orthopedics care. For seniors who prioritize proximity to high-quality care, retiring in Leesburg offers some of the best geriatric care you can find in Florida.
Wonderful Weather All Year Round
Florida is renowned for its year-round sunshine and pleasant climate, and Leesburg is no exception. The city experiences mild winters and balmy summers, creating an inviting environment for seniors seeking respite from colder regions. The temperate weather allows retirees to take full advantage of the area's beautiful lakes and enjoy the multitude of outdoor activities throughout the year, promoting an active and healthy lifestyle.
Happening Downtown
Leesburg's downtown area boasts a vibrant and charming Main Street, which serves as the heart of the community. Lined with historic buildings, boutique shops, cozy cafés and enticing restaurants, it exudes a small-town charm that encourages social interaction and fosters a strong sense of belonging. Strolling along Main Street, seniors can experience a blend of modern conveniences and nostalgic charm, making every day a delightful adventure.
A Community of Family and Friends
One of the key factors that makes Leesburg a remarkable retirement destination is the strong sense of community and genuine friendliness exhibited by its residents. Seniors can easily integrate into the close-knit fabric of the city, forging new friendships and participating in various community events and activities. From local festivals to charity initiatives, Leesburg offers numerous opportunities for seniors to engage with like-minded individuals, build lasting connections and have fun with the whole family.
A Vibrant Community Lifestyle
Leesburg is a city that thrives on offering a multitude of amenities and activities tailored to seniors' interests and needs. From golf courses and recreational centers to art galleries and theaters, the city presents an array of options to keep retirees entertained and engaged. The city hosts several activities and annual festivals including Mardi Gras festivities, NCAA softball tournaments and perhaps most famously, Bikefest — a fun-filled weekend where hundreds of motorcycle enthusiasts gather to enjoy live music performances, the best of local food and dozens of exciting activities.
Plus, active retirement communities like South Port Square provide an ideal setting for seniors to pursue hobbies, attend fitness classes and participate in social gatherings, ensuring a fulfilling and enriching lifestyle.
Why Retire in Leesburg, FL? Come Find Out.
Leesburg, Florida, with its breathtaking lakeside views, warm community spirit and abundance of recreational opportunities, stands out as an excellent retirement destination for seniors. South Port Square embodies everything there is to love about retiring in Leesburg, Florida: a tight-knit community of fast friends, an active lifestyle full of adventurous opportunities and top-notch healthcare that shares your address. So why not embark on a new chapter of your life in the "Lakefront City" of Leesburg, where tranquility and a warm welcome await? Contact us today to get started.