How to Sell Your House Before Moving into Senior Living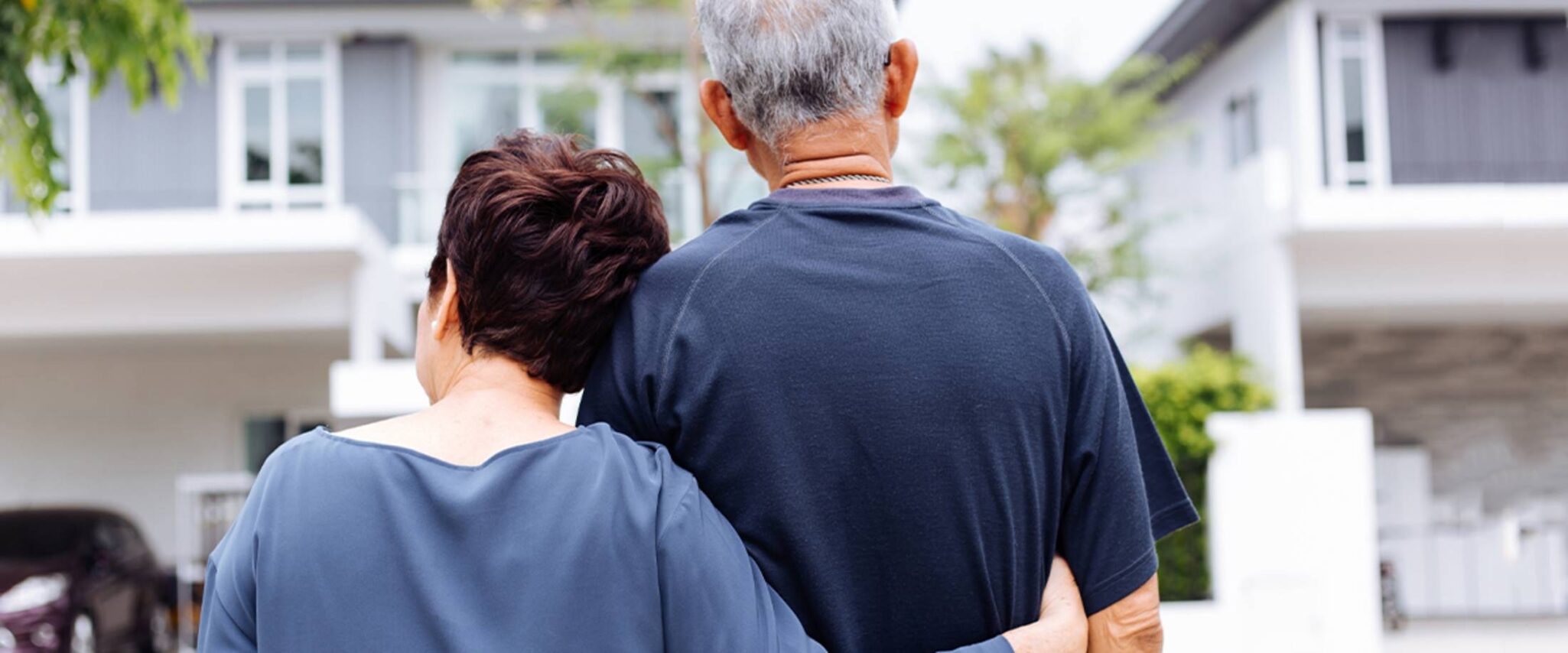 Selling a house at retirement age presents a somewhat different set of considerations than when you were younger. And because seniors often have lived in the same home for a long time, as a senior, you may have many years of accumulated memories and possessions to deal with. Certain upgrades may be necessary. It may even be your first time selling a house. It's also not unusual that, for senior health reasons, you're curious to learn how to sell your house as soon as possible. If so, you've come to the right place.
How to Prepare to Sell Your House
Before listing your home for sale, seek tax and financial advice. If you sell at a loss, you might not be able to deduct the loss from income taxes. Generally, when you sell for a gain, you can exclude a specified amount of the gain on your return. It's probably a good idea to consult a tax professional. You'll also have to consider other costs and fees, such as escrow fees, transfer taxes, commissions and inspection fees.
Know Your Home's Current Value
Having lived in your home for many years, it's understandable that you might not know its value today. But this puts you at risk of accepting less for your home than it's worth. You also might wait too long to accept a fair offer under the mistaken belief that higher offers will be forthcoming. To find the current price for your home so you don't lose a sale, review the comparative market analysis, or CMA, from your real estate agent. The CMA is compiled from data in your region's multilist service and includes the most up-to-date sales information about similar homes in your neighborhood.
Your Real Estate Professional
You need to hire the right one for you. Some seniors prefer to rely on the real estate agent who's sold the most properties in their neighborhood. Others follow recommendations from friends or former home sellers. Some brokerages have agents who specialize in working with seniors. Whichever approach you prefer, be sure to interview several potential agents. The right professional will ask questions about your goals, provide a realistic listing price, and answer all your questions promptly before asking you to sign a listing agreement.
Create a Timeline for the Home Sale Process
This guide will help keep you organized and on track with a big-picture view of everything that needs to happen by plotting the major transition milestones. Be realistic and build flexibility into the dates. Keep your timeline in a special folder along with all your notes, lists and contact information related to the sale of your home. Reviewing it regularly, even before you list your home, should alert you to any potential pitfalls and signal when to ask for help from friends or family.
Downsize and Declutter
Dealing with a lifetime of possessions isn't easy, but it has to be done, and it's worth the effort. Plan on selling, donating, discarding or storing unneeded items to reduce the volume you'll have to move. Using stickers in different colors for donating, gifting, storing, and keeping makes the process go much more quickly. If you plan on moving to a senior living community, examine the floor plans of residences you're likely to choose to help determine how much furniture will fit. When the time comes to show your house to prospective buyers, keep in mind that you're showing your home, not your possessions. Potential buyers will attempt to picture their own possessions, not yours, in the house. Now is the perfect time to pass that antique armoire to a family member if there's no room for it in your new home.
Minor Repairs are a Must
Buyers today prefer homes in move-in condition. If your old water heater or stained carpet needs replacing, it's best to do so and turn that deficiency into a positive selling point. Houses wear out over time, and deferred maintenance can make selling your home more difficult. Make a list of everything that needs to be repaired or replaced, from leaky faucets and toilets to broken light fixtures. You might hire a handyman to come take care of these problems, preferably all at once.
Curb Appeal is Real
You can't neglect the exterior appearance of your home. If your house needs siding repair or a new mailbox or a paint touch-up here and there, it's important to take care of it. Pruning overgrown bushes, removing organic debris, and keeping the lawn healthy and trimmed can go a long way toward making your house look attractive to home buyers. Colorful flowers also add interest and make the home more beautiful to buyers. If this type of outdoor work is too challenging for you now, consider hiring a landscaping professional.
When the Time Arrives to Show Your Home
Realtors and potential buyers have certain expectations when they come to view your home. The house should be "showroom ready" with no dirty dishes anywhere in the kitchen, no visible pet food, all the beds made, and so on. Ideally, you should leave the house to ensure privacy for prospective buyers and an opportunity for the selling agent to talk up your property. And remember, having fewer items in the home makes each room appear larger. Leave your closets at least one-third empty. In bedrooms, no more than three items — the bed, a night table and a dresser. If you need to temporarily store some furniture off-site, go ahead and do it. Your home will show better. Buyers also want to see that a home has plenty of natural light, so remove heavy draperies and open up the blinds.
There's an Easier Alternative
You can also sell your home with far less effort by simply selling it as is. There are companies that buy houses for cash, and they don't care whether the house needs repairs or major updates to make it sell for top dollar. Some seniors find this to be the easiest option to get their home sold quickly. Unlike a conventional homebuying process, these sales don't involve mortgage approvals, inspections and counteroffers. The offers come from individual or group investors who buy houses in your area. You can schedule a home visit to get an idea of what these investors are willing to pay, but you should also speak with a trusted real estate broker or financial adviser to determine if this is a good option for you.
Make Home Maintenance a Thing of the Past
Selling a home after many years of living in one place can be emotionally and physically challenging. Some seniors face physical limitations that can make packing up and staging a home difficult. If you live in an older property, making upgrades and performing deferred maintenance may be necessary but challenging for you to complete. Whether you decide to list your home on the open market with a realtor or sell it as is to an investor, your emotions will be running high. This may have been the family home where you raised your children, and saying goodbye can be hard. But it's important to remember why you're selling and to look forward to your next chapter.
Moving to an independent living residence at Lake Port Square will simplify your life and open up a world of new experiences to you. It will free you from the worries and challenges of homeownership and lead to a healthier lifestyle. Discover lakeside living at its best. Just contact us through our website or call 352-585-9352.