Downsizing to a One- Bedroom Senior Apartment? It's Easier Than You Think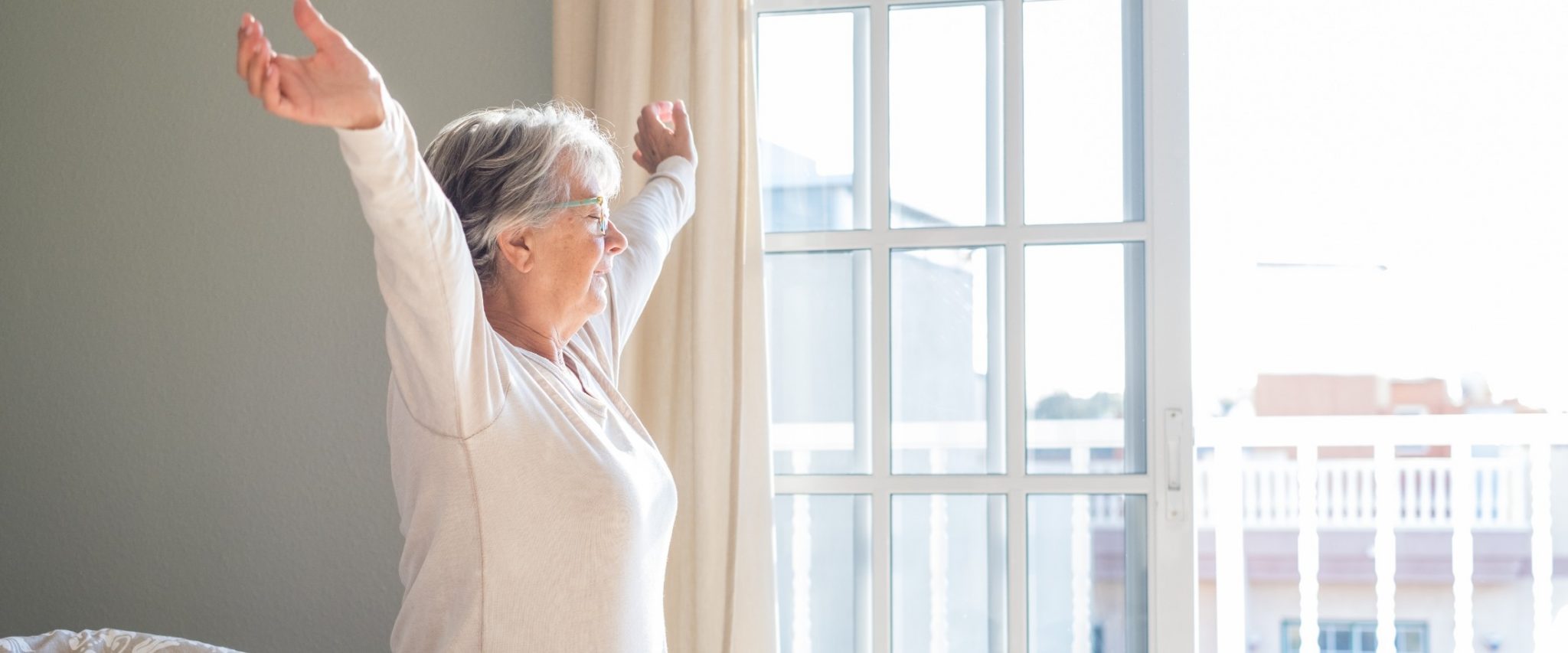 There's no getting around it — sorting through the belongings of a lifetime is hard. Be prepared to sweat a little, and perhaps shed a few tears while dealing with the emotions of downsizing. By starting in a room where you have the least emotional attachment (say a guest room or laundry room) you can ease yourself into a rhythm. But don't worry, because you'll soon get the hang of looking at what you own in a new way.
What's in a Name?
To be honest, we prefer the term "rightsizing." Our residents tell us that a house packed with all kinds of stuff isn't as important the older they get. They crave community, connection, and the good feeling that someone's always looking out for them. They feel that having rightsized into a one-bedroom apartment at Lake Port Square opened up a lifestyle they could only imagine.
When you rightsize, you'll strike a perfect balance between what you keep and what you let go.  You'll match your lifestyle to your dreams. Your heart will feel lighter, and we promise you'll feel even more excited about your move. With the following tips, you'll learn how to downsize with less stress, so you can start enjoying a new lifestyle quicker!
Plan for Your Destination
When you're rightsizing from a larger home into an apartment, you need to have an idea of the space you'll work with. Get a floor plan of your new home and be realistic about the furniture and personal items you can put it in. If you're not sure what size residence is right, this link might help. You might also like these practical decorating tips when downsizing. Think about the most important parts of your lifestyle: Will you be there most of the time or will you be traveling? traveling? Do you love to read? Will you have guests or grandkids staying over? Make room for the things that are part of your lifestyle and jettison the rest. You'll be more comfortable in the long run.
Pace Yourself
Give yourself plenty of time to get through the decluttering process. Going through everything you own and making decisions about what to do with all of it can't be done in a weekend. Be realistic about how long you need to go through your home, room by room. Create a list of the areas you'll need to address, and use a calendar to schedule the day and time you'll work on it.
Discover Your Downsizing Style
Pick an area (one box, or one collection, or one cabinet) and go through it piece by piece without rushing. As you do, identify what you want to keep, discard, or donate. Some people also need an "undecided" pile. Think about how you want to organize these categories — some people start piles in their garage to deal with later; others have boxes with packing material and trash bags to use as they go. Decide what organizational tactic works for you. If you need an "undecided" category, make a deal with yourself to keep only a few items when you finally make decisions.  Most of us have more than we need. So always remember the objective: Pare it down to the minimum. Get more tips for downsizing efficiently here.
Call a Friend (or a Family Member)
Downsizing goes faster (and will be more enjoyable) with another set of hands. Don't be afraid to ask for help, especially in bigger spaces like an attic, basement, or garage. Share some guidelines with your helpers and leave them to it while you tackle another area of the house.  If you're storing items for your children or grandchildren, let them go through their own things, share stories about the items they discover, and let them make the decisions about what to keep.
Pass It On
Looking at your keepsakes and mementoes will bring back memories of special people and significant occasions. It's good to reminisce, and if you're bequeathing them to a friend or family member, share the stories behind them. By giving them to your loved ones personally, you get to see how happy it makes them, and avoid confusion over who gets what.
Accept that some younger family members may not be able to take, or may simply not want, what you've been saving for them. China sets, silverware, heavy and dark-colored furniture don't fit in modern floor plans and décor, so don't feel hurt if these are rejected. Your family is more likely to be enthusiastic about photographs, handwritten letters or cards, jewelry with sentimental value, military papers and medals, vintage playbills and posters, and truly rare items.
Make Some Moolah
You know what they say, "One man's trash is another man's treasure." Hold a garage sale, or list special items on websites like eBay and Craigslist. You could also hire an estate sale company to organize and advertise a sale for you. Take genuine antiques such as furniture, jewelry, and home décor to antique dealers or auction houses to be appraised and sold on your behalf. Your used clothing, shoes and accessories can also reap rewards for you at local consignment stores.
Rightsize to Lake Port Square
If you're thinking about moving to a senior living community, how about one with a lifestyle just the "right size" for your dream retirement? At Lake Port Square, we offer beautiful senior apartments in one-bedroom and two-bedroom floor plans, nestled on 78 acres of landscaped grounds and gardens within a certified nature sanctuary. Active neighbors are out walking, biking, or fishing with the grandkids at our lakefront gazebo and dock. You can dine on gourmet meals at any of our campus restaurants, work out in a fully equipped fitness center or indoor heated pool, and grow your own veggies in the community garden.
You'll be surprised how you can live big at Lake Port Square. Contact us today to learn more.