Downsizing? Here's How to Get Rid of Clutter and Rightsize to Fit Your New Home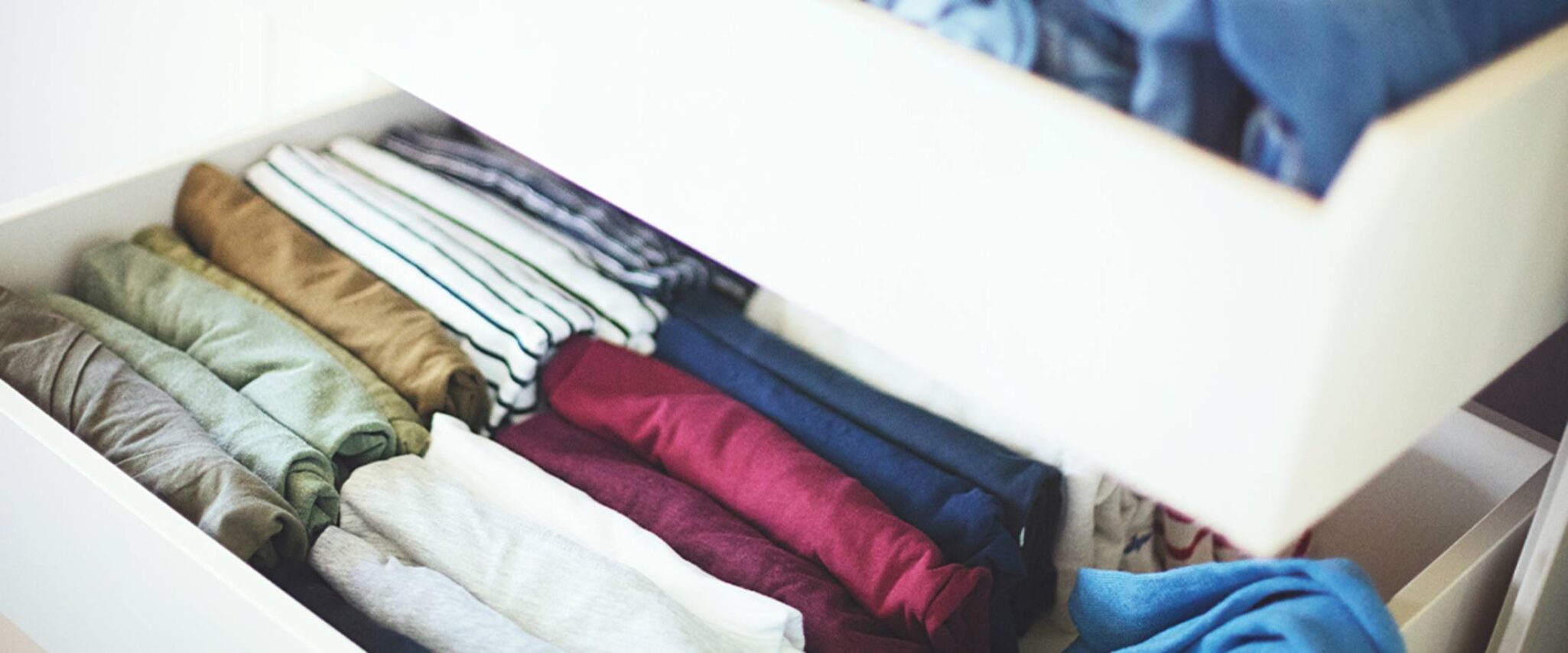 If you're considering downsizing your home for retirement, you are not alone — according to a recent survey, nearly 40% of all home sellers are ages 60-89. It's easy to see why. Decreasing the size of your home also decreases the time you spend maintaining it, plus it decreases your cost of living. When you add the all-inclusive benefits of moving to a senior living community, this adds up to more freedom, convenience and overall peace of mind.Here you'll learn how to downsize so that it's a positive experience, and you can enjoy more of the retirement you've always imagined!
Take Your Time, but Make a Plan.
The best way to downsize is to plan early. Always declutter before you sell to help with staging and ultimately, get the most for your home. Consider downsizing your home before health care needs necessitate a move, which can lead to making rushed decisions in a time of crisis. Starting early enables you to take your time and set your own pace for working through the rooms of your house thoughtfully. Stay in control of your move by making a goal you can stick to — whether it's once a day, once a week or even once a month. Pick one room at a time, and give yourself a deadline of going through it. Just knowing you're making progress to declutter your home is satisfying!
5 questions to ask when deciding whether to keep or donate an item from your current home:
Do you have more than one?
Do you regularly use it (at least once in the past year)?
Is it valuable sentimentally or financially?
Does it still fit with your future lifestyle?
Would a family member or friend appreciate/use it?
If you hesitate over keeping or donating an item, remember that even if you ultimately decide to part with it, you can always capture your memories by taking a photograph of the item and pairing it with a written note of its significance.
Overwhelmed? Call the Professionals.
Part of the reason you're probably considering downsizing in the first place is to ease your responsibilities, not add to them. To help ensure the process is smooth and stress-free, research senior move managers in your area. These specialists can help guide you through the transition and relocation process and ensure you don't miss any steps! Also consider using a professional service to help with moving and even packing, once you've decluttered your home. Many companies offer discounts for seniors or through partnerships with certain senior living communities.
Yes, You Can Enjoy the Experience.
Perhaps the most important thing to know about how to downsize is to make the most of this time. It doesn't have to be a dreaded chore! By asking your family and friends for help throughout the process, it can be an opportunity to share stories, relive your favorite memories and spend quality time together. You may discover beloved keepsakes or heirlooms you no longer have room for hold special meaning for those close to you, so you can declutter without feeling like important items are lost forever.Once you have an idea of what you want to keep/take with you, you can focus on how big should your house be to rightsize into your new retirement lifestyle.
Downsizing or Rightsizing? You Decide.
Unlike previous generations, today you have many more options when it comes to retirement. The downsizing definition isn't a fair description of why so many people like you are moving to a senior living community. It's more about rightsizing than downsizing, because you're not simply decreasing the amount of space in your home; you're actually making room to better fit your lifestyle. Without the hassles of cooking, housecleaning or home maintenance, how much more enjoyable would life be? You may have an entirely new outlook on the process when you consider the benefits of decluttering your home.
Lastly, just remember how good it feels when you've done your spring cleaning or gone through boxes in the basement. Downsizing is the start of a lifestyle with more freedom, especially by moving to a senior living community like Lake Port Square, where on-site care allows you to age in place without the worries of homeownership. Learn more about independent living in our community, where our services, amenities and fun, engaging activities help you spend your days doing exactly what you want to do!