10 Benefits of an Outdoor Living Space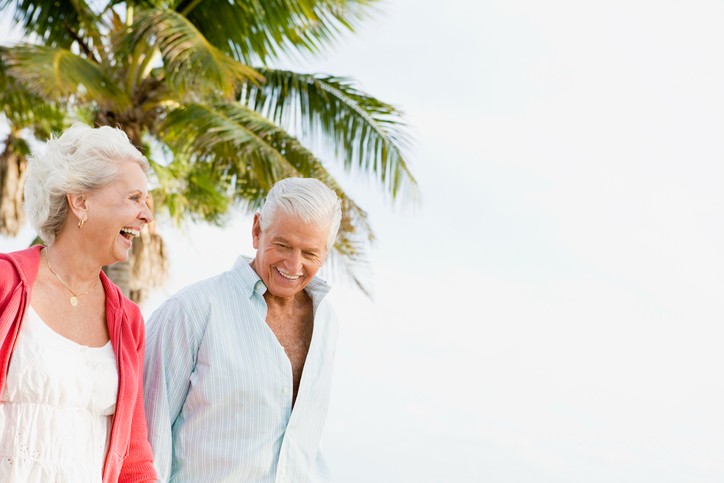 You often hear about the need to get out and explore the great outdoors. But what makes them so great? One reason they're so great is that spending time outdoors on your porch, patio or on a walk can have a positive impact on your health and well-being. And if you're in the sunshine state — like our senior living community Lake Port Square — you'll have plenty of opportunities to get out and about all year long. This blog post will look at the benefits of outdoor living spaces and suggest reasons you may want to get out more often.
Adding Greatness to the Outdoors
Here are two benefits of having an outdoor living space:
Extra space: Whether you have access to a courtyard, patio, deck, porch, swimming pool or a combination of outdoor features increases your usable living area.
Easier entertaining: Using a combination of inside and outside areas greatly increases your entertainment options. Grilling and eating outside will also keep any mess or accidental spills outside where they are easier to clean up.
8 Health Benefits of Outdoor Living Spaces
Spending time outdoors can provide a number of health benefits:
1. Boost in vitamin D: As little as 15 minutes of sunshine a day can increase your vitamin D levels. Vitamin D is one of the essential nutrients our bodies need to stay healthy and can help improve your immunity, reduce inflammation and increase calcium absorption, leading to stronger, healthier bones. It's also valuable for preventing feelings of depression and increasing positive emotions.
2. Reduced stress: Stress can cause insomnia, muscle aches, headaches, irritability and isolation. Being in nature can reduce your heart rate, muscle tension and blood pressure.
3. Reduced inflammation: Spending time outdoors can combat inflammation and the numerous medical conditions it causes such as arthritis, asthma and IBD.
4. Boost your mood: In Japan there's a practice called shinrin-yoku or "forest bathing" where you simply take time to connect with nature. A 2019 study found that "forest bathing" resulted in significant positive effects on mental health.
5. Increased prosocial behavior: A University of California, Berkeley study found that spending time in nature can lead to an increase in prosocial behavior or "voluntary actions that are intended to help or benefit another individual or group of individuals."
6. Improved memory: A University of Michigan study found that participant's memory improved by as much as 20% after walking in nature.
7. Better sleep: Spending more time outdoors has been proven to help improve sleep patterns for many people.
8. Live longer: A study by the University of Anglia found that increasing the time you spend outdoors reduces the risk for Type 2 diabetes, cardiovascular disease, high blood pressure and premature death. Additionally, older adults who spend time outdoors heal faster and get more exercise.
Great Weather. Better Lifestyle.
At Lake Point Square, we recognize the benefits of the outdoors and strive to take advantage of Florida's beautiful weather and abundant sunshine. Our maintenance-free retirement lifestyle features resort-style amenities including a fully equipped fitness center, indoor aquatic center with heated pool and whirlpool spa, 4-hole putting green, landscaped grounds with walking trails and fishing pond, lakefront gazebo, dock and pontoon boat and much, much more. Plus, all our senior apartments have private screened-in lanais. You can check out our variety of floor plans here or contact us to come see our community for yourself.