4 Benefits of Moving to a Lakeside Retirement Community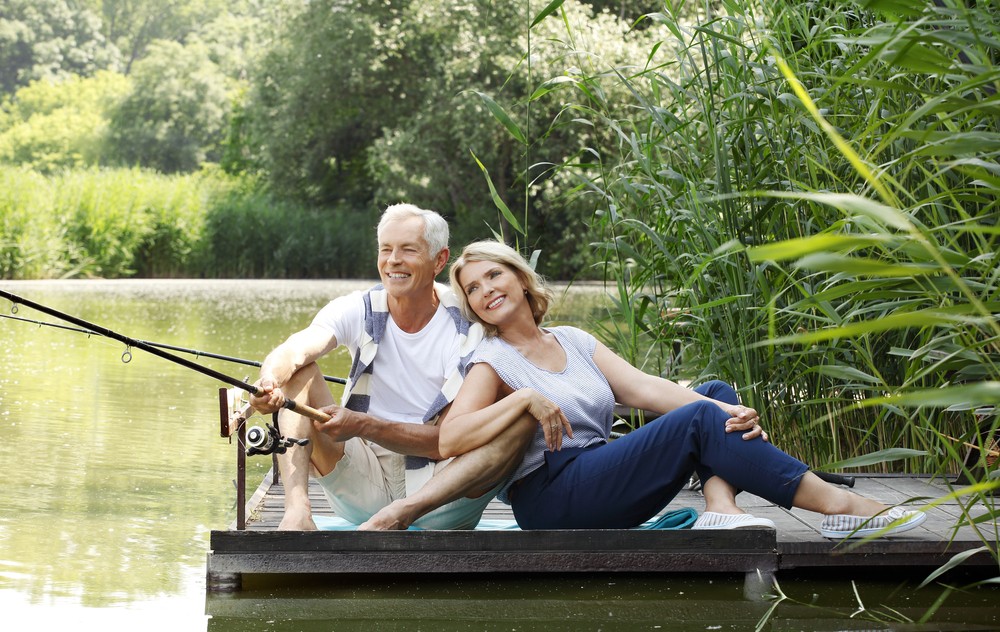 Your lifestyle needs a community where the weather is warm, the days are long and there's always something to do. A waterfront retirement community provides you with everything you need to make each moment memorable and also comes with several surprising benefits.
If you're ready to start your next chapter with the splashing waves on the beach and endless possibilities, look at these four benefits of living in a waterfront retirement community, like Lake Port Square, an elite 55+ community in Leesburg, Florida.
1. Reach a state of deep relaxation
Your parasympathetic nervous system is a network of nerves in your body that help you reach a deep state of relaxation after long periods of stress. Spending time near water activates your parasympathetic nervous system, and allows you to experience water-associated peace, which is a mild meditative state.
Benefits of water-associated peace include:
Decreased heart rate and blood pressure
Increased sense of calm
Lower production of cortisol, a stress-inducing hormone
Increased production of feel-good hormones dopamine, serotonin and oxytocin
To truly experience the mind-boosting benefits, turn off your phone and free yourself from other distractions while you're near the water.
2. Get much better sleep
It's difficult to get a good night's sleep when you live near noisy neighbors or streets with a lot of traffic. Exposure to too much noise while you're sleeping may cause long-term health-issues, such as:
Anxiety
Depression
Irritability
Heart disease
High blood pressure
When you live at our waterfront retirement community on Lake Harris, you're surrounded by the beautiful soundtrack of nature. The sound of waves crashing on the shore and a gentle breeze sweeping through our tranquil estate is the perfect way to get a peaceful night's sleep or quick catnap.
3. Discover fun ways to stay active
Living near the water offers a variety of ways for older adults to stay active. Plus, many water activities can improve your balance, increase your strength, and allow you to spend quality time with your friends and family outdoors. Kayaking, using a pedal boat, and fishing are fantastic activities that are gentle on your joints, and are perfect for older adults who want a fun way to jump-start their fitness routine.
At our senior living community, our residents have several ways to enjoy the water. In addition to being nestled next to the shores of Lake Harris, we're also minutes away from Gulf Coast beaches.  On days when you feel like staying closer to home, you can luxuriate in our heated indoor pool and whirlpool spa.
Here are more ways residents enjoy the outdoors at Lake Port Square:
Community flower and vegetable garden
Fitness and wellness programs, including yoga
Four-hole putting green
Outings to local attractions
Walking and bike paths
We also offer more than 45 resident-led interest groups, including those for nature lovers and outdoor enthusiasts.
4. Spend quality time with your family
Waterfront retirement communities offer plenty of entertainment for residents and their family members alike. At Lake Port Square, we feature guest suites. That way, your loved ones can indulge in everything our community offers and be close to you during their visit. Read more about local activities to do with your grandkids!
These are just a few ways you can spend time with your family at Lake Port Square:
Create a list of local birds and play bird-watching bingo.
Have a family picnic at our gazebo.
Take a relaxing walk or ride bicycles on our beautiful paths.
Teach your grandkids how to fish from our pontoon boat or dock.
Create a lifetime's worth of memories by taking photos and creating videos by the lake with your family.
Lakeport Square is vibrant, friendly and welcomes family members of all ages when they come to visit. Our best advice on how to spend time with your grandchildren at our retirement community is to just take time to play! Anything you do together will be fun, and every member of your family will appreciate the quality time with you.
Explore the Endless Possibilities at Lake Port Square
Our life care community on the water sets the scene for your retirement with serene lakefront views, an incredible lifestyle and friendly neighbors. To experience Lake Port Square for yourself, join us for one of our community events or contact our senior living representatives online to schedule a tour. We can't wait to get to know you!