When Should You Use Respite Care?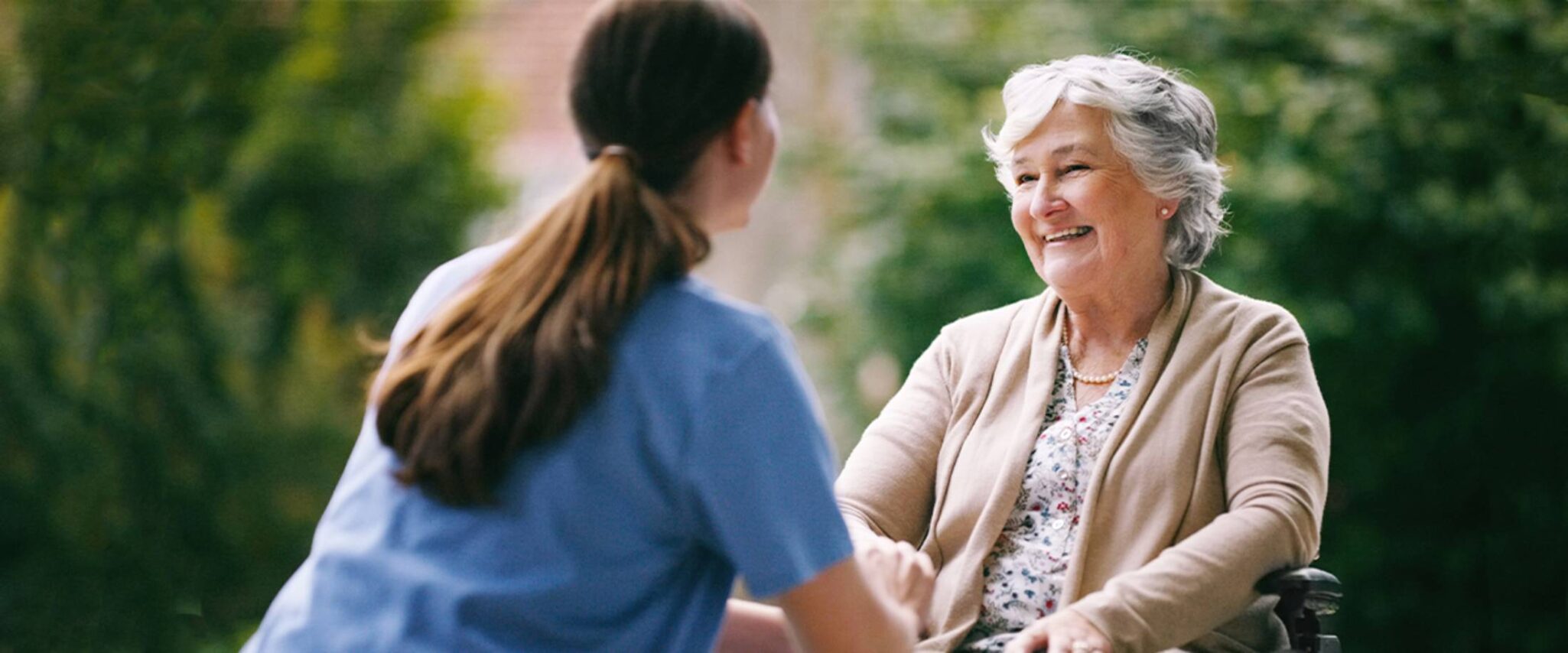 Respite Care — A Welcome Ally for Family Caregivers.
For many of us faced with caring for an ill or aging parent, our first impulse is to believe we can do it all ourselves. Daughters in particular don't hesitate to take on the role of family caregiver to a loved one who may require companionship, assistance, and some degree of care for as many as 12 to 15 hours a day. Is it any wonder they soon experience caregiver burnout? Thankfully, in addition to traditional senior care, there's respite care for caregivers.What is respite care? It's short-term relief for primary caregivers. It's finding the right professional in the right environment to whom you can entrust the care of your loved one for a period of hours, days or weeks so you can regain balance in your life and see to some of your own needs. It's important — for your physical and emotional health — and for your psychological well-being. It's also your best defense against caregiver burnout.
A question of balance.
Happy, well-rested family caregivers are crucial to the job — but the job is exhausting. Family caregivers balance caring for a parent or senior loved one with caring for their own children as well as themselves. When this balance is lost, fatigue, caregiver burnout and even serious health problems aren't far behind. Respite care provides a vital break to decompress, recharge, and restore energy and equilibrium.
Using respite care to step away from the demanding role of family caregiver — even for a short while — will replenish your energy and restore your perspective. It will allow you to become a daughter again and reconnect with those personal, precious parts of the relationship with your loved one.
Respite care is just as beneficial for the older loved one. They'll be under the watchful eye of clinical professionals trained and equipped to deliver the constant care that's required. Their knowledge and ability to perform functions outside a family member's comfort zone are valuable assets. The change in scenery and routine can also have a positive effect socially and emotionally.
What the numbers say.
These percentages from the Centers for Disease Control make it clear that family caregivers sacrifice more than just time when they dedicate themselves to the needs of an aging loved one.
29% of caregivers have difficulty balancing family and work responsibilities
29% experience emotional and physical stress from their role
54% say their health has gotten worse as a result of caregiving
35% of caregivers have difficulty finding time for themselves
What may be even more telling is that just 12% of family caregivers take advantage of respite care services, according to an AARP/National Alliance of Caregiving study.
Turning to family for help.
It's rare that any individual can sustain the energy expenditure required in caring for a loved one. It has to be a group effort. The first step is to identify the most immediate needs. What essential tasks are you performing for your loved one? Laundry and light housekeeping? Meal planning and preparation? Doctor's visits and banking assistance? Summarize and record the full extent of help your loved one needs. Next, identify what you need. A certain number of hours off each week to tend to personal errands? One or more full days off per week? You might need time for elective surgery or even a vacation away from all the stress. Think it through and write it down.Share this information with your family — siblings, in-laws and even close family friends. Try to arrange a meeting where everyone can be present. Be specific in helping the group understand the breadth of need your older loved one has. Be flexible in accommodating family member limitations. But be firm in expressing the importance of this undertaking. Demonstrate that it's beyond the capacity of any individual. Ask and answer questions. Provide detailed information on specific care tasks. Offer to provide written instructions. Do your best to come away with a commitment to help.
Respite care options beyond family.
Once the family has come together to do all they can, there still may be a need for outside assistance — someone who can come into the home to allow the caregiver to leave for a few hours on a regular basis. Community-based volunteer groups or home health care agencies provide such services as meal preparation, transportation assistance and light housekeeping. The Family Caregiver Alliance (FCA) can help find volunteers in your area.When medical skills are required, or when volunteer groups are not available, search for your local affiliate of the Visiting Nurse Associations of America.Respite care for longer periods to let a family caregiver address life events such as the birth of a child, moving to a new home, elective surgery, out-of-town weddings or any unplanned emergency will likely require a residential stay at a rehabilitation center, or senior living community. Staying overnight, for a few days or even a few weeks, is a good way for you and your loved one to see if a particular community could potentially be a good fit for the future.
Explore national organizations for help.
Respite care keeps you going.
This unique form of care and assistance is a necessity, not a luxury. It's one element of taking charge of your life and being good to yourself, of seeking support for your hard work, and of being open to ideas that promote your loved one's independence. These are hallmarks of successful caregiving. Respite care can help you become a healthier, happier person and also be better able to care for the person you love.
Lake Port Square offers short-term respite stay for your loved one and relief for you as a primary caregiver. Your loved one will receive the highest level of care while you receive a much-deserved break to attend to your own needs. Respite stays are also available for those who need a place to recover after surgery or who would simply like to try out our retirement community. For details, please contact us through our website or call 352-585-9352 any time.