Signs You're Ready to Move from a 55+ Community to a Retirement Community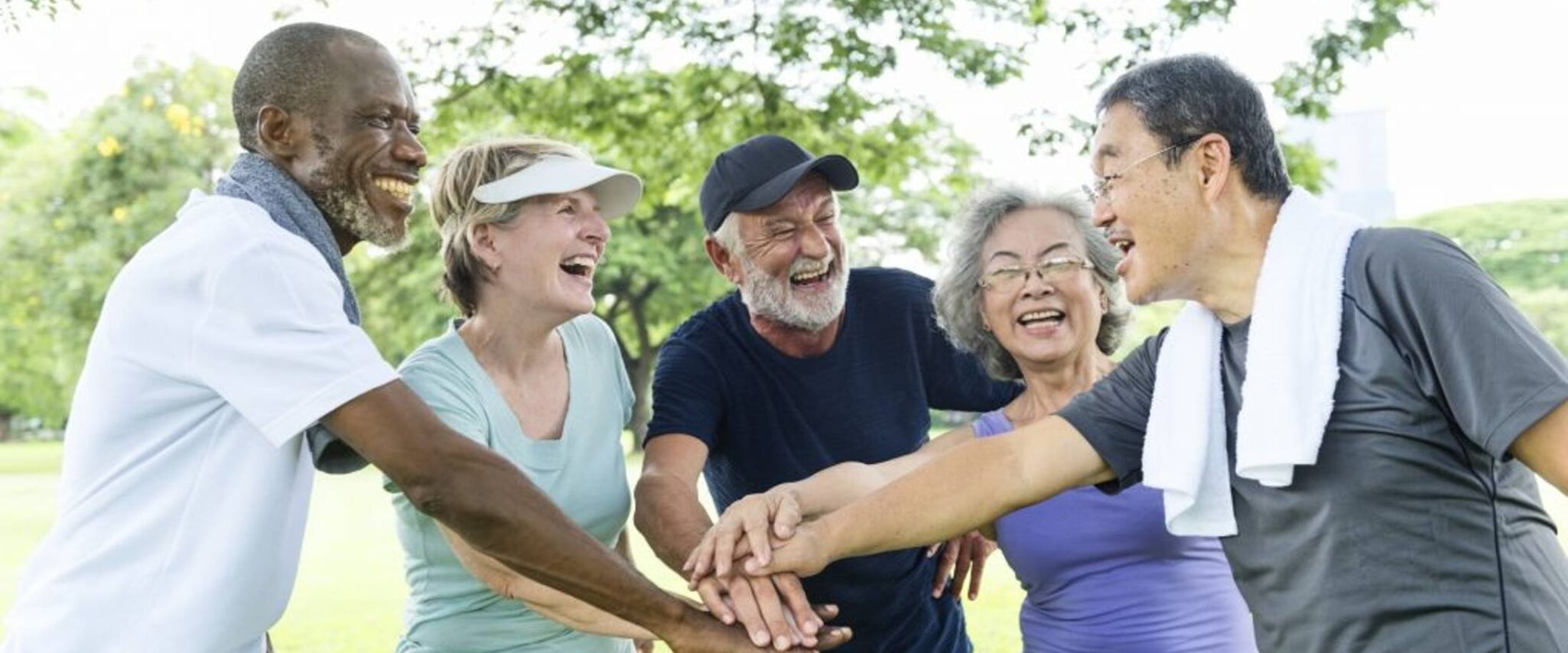 If you're living in the type of residential neighborhood known as a 55+ community, you're familiar with its features. Your community is designed for independent seniors who have relocated from a larger home to live a low-maintenance lifestyle. A 55+ community provides an exciting setting where you can meet and socialize with people your age.
It may surprise you to learn that our Life Plan Community is filled with younger seniors like yourself, much as you'd expect to see in a 55+ community. They're enjoying the very same independent living you cherish and are thriving with the additional perks the community provides.
What You Can Expect 
Here, you can live in a fully maintenance-free residence, not having to worry about appliance upkeep or repairs. A range of resort-like amenities and services is included in the monthly fee. We do the housework, provide flat linen service, and when you don't feel like cooking, you can savor restaurant-style meals prepared by a chef — plus snacks. You can work out in a state-of-the-art fitness center guided by an instructor qualified in senior fitness or take part in wellness programs designed to bring greater balance to your health. On-campus activities include further education classes, music, arts and crafts, and a host of resident-initiated interest groups: yoga, walking, golf, gardening, woodworking — you won't be bored around here.
A Vital Difference
Amenity for amenity, and service for service, a Life Plan Community outmatches an equivalent 55+ community. It also provides a vitally important benefit: a plan for care. The statistics show that someone turning 65 today has almost a 70% chance of needing some type of long-term care in their remaining years. For seniors who don't want to depend on their children for help, living in our Life Plan Community is the solution. We offer priority access to high-quality care if they ever need it, giving them — and their family members — priceless peace of mind. You'll find assisted living, rehabilitation for illness or injury, and long-term skilled nursing care are right on our campus. Even if you or your spouse just needs a little help or different types of care, it's entirely customized to match your preferences. There's also no need to fear a sudden change in health or to scramble for a solution under stress. You're guaranteed priority access to high-quality care you can count on, even in an emergency.
5 Reasons Why Seniors Move Out of a 55+ Community
Here are the most common reasons seniors move out of a 55+ community into a Life Plan Community:
"I can control my finances and protect my assets."
As a resident of a 55+ community, seniors make an investment in home equity and are responsible for property taxes, utilities, and management fees to maintain the building. Since these communities are owned by a realty group or cooperative and rely on making a profit to continue operating, there's no cap on fee increases. If they're not able to afford escalating costs, they could lose their initial investment in the property in foreclosure and be forced to move out.
To live in a Life Plan Community, seniors pay an entrance fee and a set monthly fee. They don't hold equity and don't pay a mortgage or other fees associated with homeownership. They also may protect their retirement nest egg with refundability options that return a percentage of their entrance fee to themselves or their heirs. A Life Plan Community offering a benevolence clause will also never evict a resident if their assets are exhausted through no fault of their own.
"I don't have to worry about selling my home."
A resident who leaves a 55+ community still has to pay a mortgage if the apartment doesn't sell. Their property is subject to the ups and downs of the real estate market like any other home, and there are limitations as to who can buy the home because of age and possible HOA restrictions. In a Life Plan Community like Lake Port Square, residents are not equity owners and can leave without having to sell their home.
"The homes, services and grounds are always well maintained."
There's no government oversight of the fiscal health and stability of a 55+ community. While the developer is marketing and selling the units, the property and grounds will be looking their best. However, once a management or resident committee is in charge, shared spaces and amenities such as fitness equipment or a swimming pool may not be maintained to a high standard because of economic issues.
Maintaining a clean, well-kept and welcoming environment is only one aspect of how a Life Plan Community focuses on the needs of their residents. They judge their success by resident satisfaction surveys and national awards, and they employ staff members who meet prescribed standards and/or accreditations to work in dining, fitness, health care and so on.
"I feel good about who's living next door." 
In a 55+ community, as long as one person in the household is 55 or older, there's no restriction on the ages of other occupants in the same home. There's not much you can do about neighbors who host their grandchildren for an extended period, or who have an adult child living with them indefinitely for economic or other reasons. At Lake Port Square, we offer guest suites for visitors and don't allow extended stays by nonresidents that may pose nuisance or safety concerns for other residents.
"There's room to breathe."
Apartments in a 55+ community are designed for small-space living, for one or two adults. Residences, doorways, hallways and stairs are generally not adapted for people with mobility issues. Most 55+ communities don't provide services such as dining or transportation, amenities may be minimal, and there's usually no outdoor area for recreation.
Life Plan Communities such as Lake Port Square offer small to large apartments and residences in a range of floor plan designs. Our entire community is designed to be spacious, comfortable, and easy to get around. Residents enjoy chef-prepared dining, fitness and wellness programs, lifelong learning classes, and much more as part of our independent living lifestyle. And there's plenty of room to move on a lush 78-acre campus with more than ample space for biking, gardening, and other outdoor activities.
Is now the right time?
Now is always the right time. You might be procrastinating because you think your quality of life will suffer, or perhaps you feel that moving is inconvenient. At Lake Port Square, there are diverse opportunities to stay physically active, enjoy delicious meals, and connect with people like you. We can also offer moving coordination and other resources for a smooth transition into our community.
Planning a move now allows you to achieve worry-free independent living that lifts the burden of future care from your children and family members. Contact us to learn how Life Plan Communities work, and what you could gain from moving to Lake Port Square.