Why Location Matters When Choosing a Senior Living Community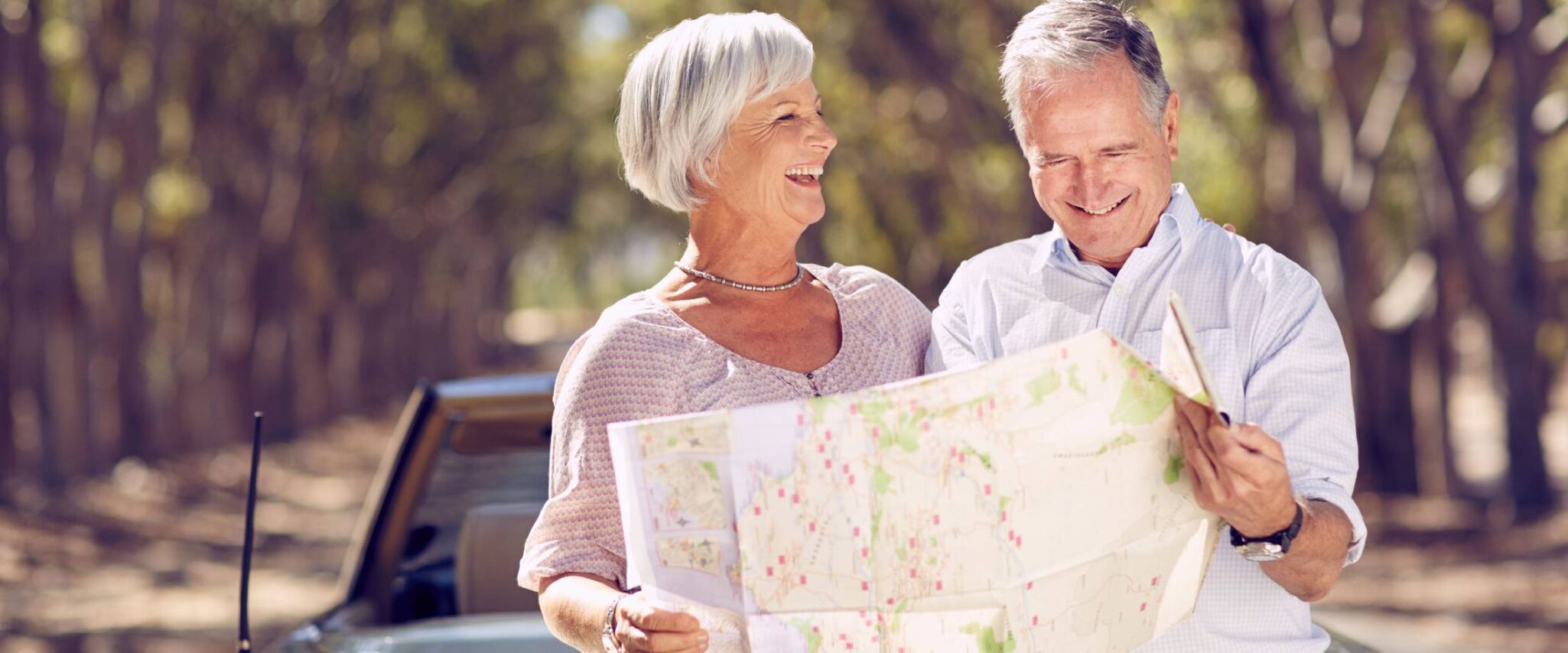 Location is at the top of the list when choosing a home. If you love the location of where you live, you're happy and excited to be there, and you feel optimistic about what the future holds. It's no different when choosing a senior living community. In fact, the location you choose can heighten your experience and help you adjust to retirement with greater ease.However, how do you choose the right spot? Grab a piece of paper and quickly list your must-haves and nice-to-haves. Do you want to move from your hometown to a warmer climate? Is your dream to retire in Florida by the beach, in the mountains or somewhere else? Would you like to be closer to your grandchildren? Do you want to line up future health care? If you are a senior couple moving together, you should agree on a place that you can both enjoy.
Choose the Right Location: Here's How
For decades, seniors have looked forward to retiring in Florida. Cities in Florida offer a staggering variety of retirement spots that could be the perfect location for your future. However, no matter where you go, the senior living community you choose needs to meet your personal criteria. Here are some factors to consider:
Climate
If you've lived somewhere where you shovel snow every winter, retiring in Florida or another location near a beach can be very appealing. If you love hiking or fishing, then a location by a lake and nature trails will be perfect. Maybe you intend to work on your tennis or golf game and want to live where you can play year-round. You'll stay more active and involved when you move to the right place.
Cost of Living
How do you spend your time, and how much does it cost? Once you have an idea of your living expenses, look at the cost of living at the location you're considering. Compare it with where you currently live. Don't overlook the costs related to taxes or to health care, such as over-the-counter medications, doctor and dentist visits, and so on.
Smart Value
Consider the fees charged by a senior living community as part of a bigger financial picture. What is included in the fee? Do they offer a Life Care contract that guarantees access to quality health care? Are fees refundable to your estate?  Do they offer a benevolence clause if you run out of money? Look for a community that will give you the best value for your money.
Distance from Family
Staying close to family, kids and grandkids is important for many seniors, and may factor into the location you choose. If you're willing to travel, or they're willing to travel to you, then this is probably not an issue. If you're thinking of retiring to Florida, theme parks and other family-friendly attractions give your family something else to do when they visit.
Community Resources
Once you've zeroed in on your location, make a list of communities with the amenities and resources that matter to you. When choosing senior living, among the main differentiators are the kinds of residential contracts and variety of health care options provided on campus. Having health services such as assisted living, skilled nursing, rehabilitation services or memory care in the place you live will provide peace of mind, and ensure you won't have to move again if you or a spouse needs care.
Area Attractions
If you enjoy shopping and dining out, you'll be happiest in an urban or suburban location where you can easily get to shopping centers, restaurants and entertainment attractions. If you're looking for peace and quiet, then a rural area or small town may give you the quality of life you're seeking. Wherever you go, make sure the people you meet in your new community are around your age and share your interests so you can build a new circle of friends.
Quality of Life
Orlando is a top pick for seniors retiring to Florida. One of the best places to retire in the United States, the weather is pleasant even in the winter, there's an array of entertainment options, and a low cost of living. Plus, the University of Central Florida welcomes lifelong learners and offers certain classes free to seniors.
Less than an hour from Orlando, you'll find Lake Port Square. Our senior living community offers an unparalleled quality of life that is perfectly placed between the buzz of Orlando and the beaches of the Gulf of Mexico. We have a gorgeous location by the shores of Lake Harris on a 78-acre nature preserve and provide complete privacy with resident-only estate living and round-the-clock security. Our residents love our one-of-kind location, and you simply have to see it for yourself. Contact us today to arrange a personal appointment.