Things to Do Near Leesburg with the Grandkids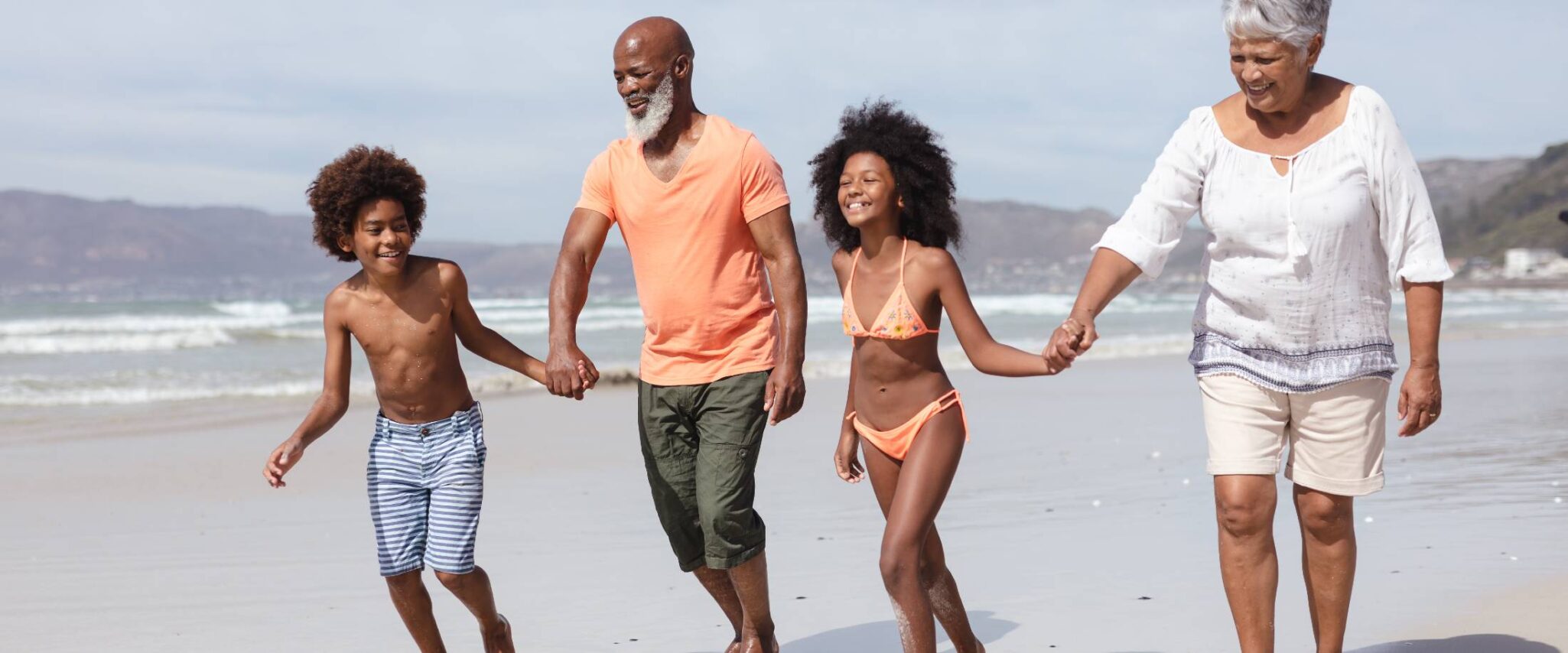 There's fun for everyone in the family.
You don't have to go far to find fun things to do with kids in Leesburg. From petting zoos and pumpkin patches to horseback rides and boat tours, there are fun family activities in every direction. Of course, you can always take the kids fishing. There are enough lakes to keep the most avid fisherman happy as a clam. But there are more things to do with kids in Leesburg than watch a bobber from the dock. Here are some ideas to keep the kids (and the kid in you) happy this fall.
8 things to do with kids in Leesburg
1. Picnic, swim, hike and birdwatch at Venetian Gardens.
Venetian Gardens is a 110-acre park on the shore of Lake Harris. Here you'll find a public swimming pool and bathhouse, a splash pad, sand volleyball court, baseball stadium, picnic tables, walking paths and quiet fishing spots. Pedestrian bridges provide access to private islands offering scenic views and paths to explore.
2. See what farmers used to ride at the Farmall Tractor Museum.
Like tractors, especially red ones? Then head for Paquette's Historical Farmall Tractor Museum. This place has dozens of fully restored Farmall Tractors, aka International Harvester. There's even a prototype 1940s Farmall dealership, along with combines, trucks, peddle tractors and memorabilia. While you're there, you can say hello to the buffalo in the pasture nearby.
3. Feed the animals and get lost in a maze at Uncle Donald's Farm.
Just north of Leesburg in Lady Lake is Uncle Donald's Farm. Here you can milk a goat, pet a pig, feed a cow, and join a hayride. The menagerie includes over 250 animals, including llamas, ostriches, chickens, deer, tortoises, birds of prey and exotic animals. Their farm store sells fresh eggs and natural products such as goat milk soap. The pumpkin patch and hay maze opens in October.
4. Saddle up, paddle out, or ride a Segway at Lake Louisa State Park.
Head south from Leesburg past Clermont down Route 27 to Lake Louisa State Park. Here you can explore trails on horseback, Segway or on foot. There are also guided eco-tours, kayak tours, hiking tours, plus kayaks, canoes and bikes for rent. With 4,500 acres of lakes, rolling hills and scenic landscapes to explore, there's something for everyone.
5. Glide through a canal and fly across Lake Dora in a CatBoat.
CatBoat tours are pricey but loads of fun. This 2-hour tour starts at the Mount Dora Boating Center & Marina, taking you across Lake Dora through the Dora Canal and into Lake Eustis. Along the way, you'll learn something about local history, see wonderful sights and get a thrill speeding across the lake.
6. Get a bird's-eye view from the top of Clermont's Citrus Tower.
The observation deck at the top of the Citrus Tower is as tall as a 22-story skyscraper. There are citrus specialty drinks and coffee available on the ground floor, and an elevator to whisk you to the top deck. When the tower was built in 1956, the surrounding area was mainly orange groves. The groves are gone, but the view is still spectacular.
7. Eat, drink, and be merry at the Lady of the Lakes Renaissance Faire.
This annual Renaissance festival in Tavares has something for everyone: jousting, live music, fire eaters, fairy princesses, bawdy poets, and enough food to satisfy every member of your royal family. Dates for the festival are November 5-7 and November 13-14.
8. Pet a goat and pick a pumpkin at Santa's Christmas Tree Forest.
This farm just east of Eustis on Route 44 opens its pumpkin patch on September 25. But taking a pumpkin home for Halloween isn't all there is to do. You can pet farm animals, ride ponies, bounce on a giant pillow, hitch a ride on the barrel train, get lost in a maze, and chow down like a hungry elf on BBQ sandwiches, burgers and sausages. There are vegetarian versions as well. Later in the fall, the Christmas Tree Forest opens November 20.
We think fun is important for kids of all ages.
In our experience, doing things you enjoy helps you age better. It can enhance your physical and mental health, and generally make life more rewarding. It may even help you live longer.
If your idea of fun is being out in nature, there are tons of outdoor activities for seniors in Leesburg. To learn more about how a move to Lake Port Square can make your life more enjoyable, get in touch. We're always happy to answer your questions or schedule a visit so you can see our beautiful community for yourself.