How to Make Your Studio Apartment Feel Spacious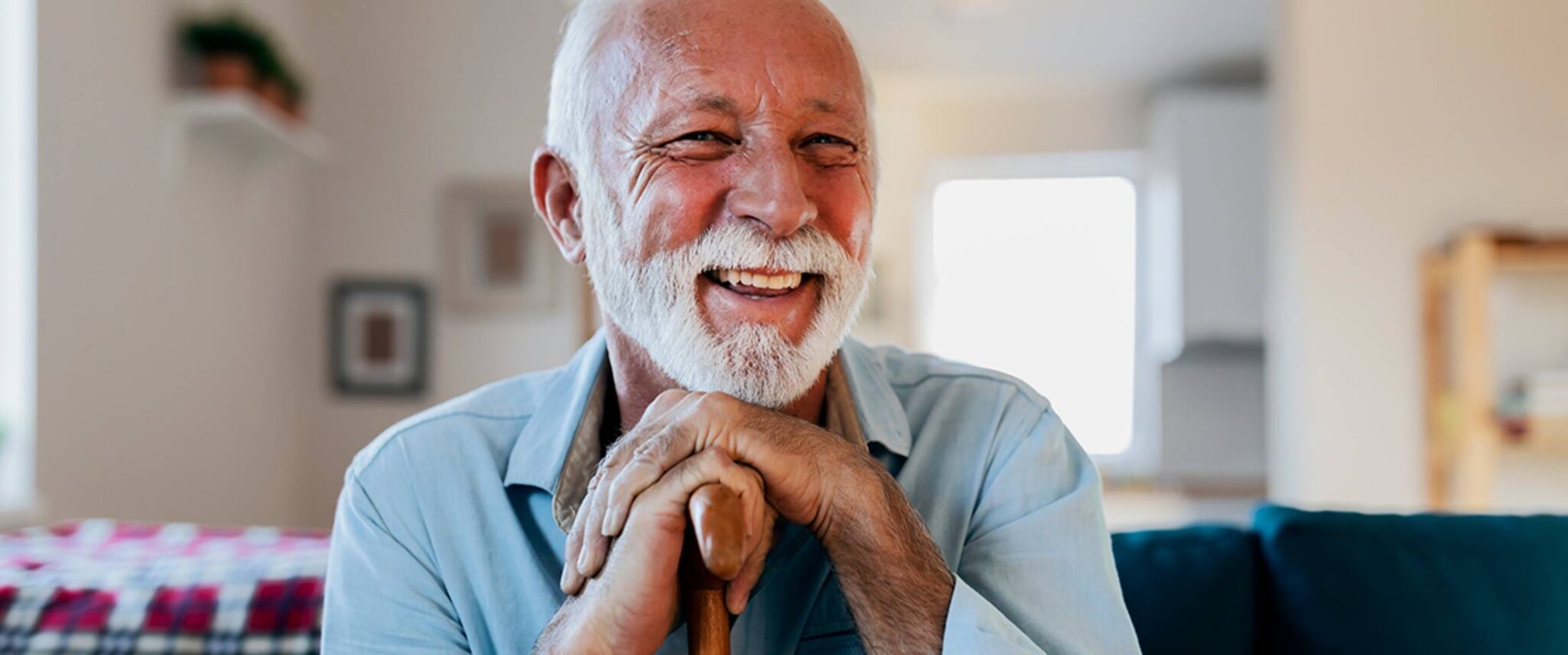 Are you thinking about downsizing? 
Knowing how to decorate a studio apartment and transforming it into a home that reflects your personality and new lifestyle can be very exciting. Senior living options come in all kinds of floor plans, and for on-the-go active adults who are tired of maintaining a large home, studio apartments are often the most popular choice. But knowing how to decorate a studio apartment doesn't come naturally. Most seniors have lived in larger homes and may need help making the adjustment. So just how do you get started? Shift your frame of mind from what you may think you're losing — square footage, and focus instead on what you're gaining — sweet freedom! When downsizing to a studio apartment, there's less room for "stuff," and therefore less clutter. You'll winnow away what you've been hanging onto over the years, and what remains will only be that which is truly meaningful, beautiful or functional. And best of all — less space means you won't be continually cleaning, dusting, maintaining and repairing. You'll have more time for you — and why not? You deserve it.
Be Basic 
Get the floor plan and measurements of your new studio and decide what pieces of furniture you need. Resist the urge to bring it all with you. Start with less. Look through these studio apartment ideas for what to bring and what to avoid.
What to Bring
Sofa and chair
Rightsized coffee table or end table
Café-style dining table
Comfy reading chair
Bed and a nightstand
Lamps
One shelf of keepsakes
What Not to Bring
Furniture with sharp edges
Glass coffee table or shelves
Big dining table and buffet
Rolling office chairs
Bulky dresser
Scatter rugs
Collections of tchotchkes
Be Lighthearted 
Dark colors make a space look smaller. Light colors make a space look bigger. Bright, crisp colors like white, cream, beige or light gray really do make a difference. If you like the impact of a darker color, use it sparingly on an accent wall, or limit it to décor such as cushions and throws. You can also bring in more light with mirrors; hang a gallery of mirrors or lean a floor mirror against a wall to make your open floor plan feel more expansive. At communities such as ours, you can customize your paint colors, but if you're moving somewhere that's not possible, stick-on decals or removable wallpaper can add a little character.
Be Inclusive
And by that we mean look for furniture that includes more than one function. Our favorite studio apartment décor tip is to research the host of clever, space-saving furniture out there: Bed with a press-button platform and storage underneath. Single beds that unfold to become bunk beds. Coffee tables that pull out into dining tables. Modular seating couches that can be rearranged into separate pieces or into a guest bed. And don't overlook old furniture pieces that you love, but don't fit their original function anymore. Once upon a time everyone owned a china cabinet – you may be jettisoning the china, but why not repurpose the cabinet? Use it as a pantry. Or to store your linens. Give it new life.
Be Authentic
You're downsizing to a studio apartment. There's no need to buy anything new. You've accumulated everything you need over a lifetime, and now is the time to let go of the excess. In the Japanese philosophy of wabi-sabi, a sense of order comes from simplicity and authenticity. We've weathered the years. We embrace our imperfections. Maybe the items we love, use and cherish should reflect that too.
Be Territorial
A studio apartment can feel like one big space, so think about how you can break it up into smaller territories that suit how you'll live. Use room dividers like a bookshelf or curtains, a vertical screen or just place a bold rug on the floor to denote a distinct zone. Love reading? Design a book nook by a window with a comfy chair and with a place for your books and a beverage. Pile on cushions and blankets to make it even more enticing.  Working beyond retirement? Add a small desk and chair with shelving for your computer and files. and tuck it all behind a screen to create a home office space.
Be Tricky
Here are 20 of our favorite designer studio apartment ideas:
1. Increase your floor space by getting rid of floor lamps and using wall sconces instead.
2. Cover your refrigerator, dishwasher and microwave with panels that match the cabinets — the kitchen will feel bigger without stainless steel to break up the space and distract the eye.
3. Paint walls, trim, cabinets and ceiling the same neutral color — this keeps a small space more open as it creates a continuous eyeline.
4. Match your sofa to the walls — this makes one of the biggest pieces of furniture in your home virtually disappear.
5. Hang drapes close to the ceiling to trick the eye into seeing the ceilings as higher than they are.
6. Use smaller prints and patterns on furniture and accessories to keep in scale with the room size.
7. Put a hook where you normally drop your keys. Place a basket by the door for shoes and slippers. Outsmart clutter by being well organized.
8. Try not to have too many "legs" in your apartment. Choose furniture where the legs are hidden or reduced. For example, a dining table with a pedestal base, or a bench to replace multiple dining chairs.
9. Use a pair of ottomans for a clever coffee table that doubles as seating. Set matching trays on top for a drink or books.
10. If you're short on cabinets in a smaller space like a bathroom, try a cart or table on wheels that can be moved aside when needed.
11. Take advantage of vertical space wherever possible. For example, in a spare closet, add a shelving system under the hanging clothes for shoes, bags and folded items.
12. Bring in plants for their greenery, but keep planters compact so they don't consume floor space. Combining favorite plants in one container is perfect for a smaller porch or lanai.
13. No space for pots and planters? Line up tiny pots of succulents by a window.
14. Rather than multiple small framed pieces of art, display one large piece. It creates more color, depth and interest.
15. Don't clutter tabletops in your entryway or living room. Keep things simple with a well-chosen lamp and one or two beautiful objects.
16. Sometimes oversized symmetrical furniture pieces can make a space feel inviting and cozy. This might be a nice solution for when the grandkids come over for movie night, for example.
17. Clear off kitchen countertops; store crockery, utensils and cookbooks on shelves or in drawers.
18. Look for unused corners or recessed spaces to add a floating shelf, a desk, miniature cabinet, a small storage unit — whatever makes efficient use of the area and adds a dash of style.
19. Think through your pet's needs — hide a kitty litter tray inside a cabinet with a swinging door or enclose a dog bed in a screened-off corner.
20. It's okay that all your pieces and parts don't match — find a neutral rug in a soft pattern that will tie all your furniture colors and textures together for that space.
At Lake Port Square, a smaller space doesn't mean a smaller lifestyle! Our studio apartments come with a screened-in porch or patio, and bright sunny interiors with large windows and walk-in closets. Explore our floor plans here.