How to Figure Out How Much Space You Really Need in Your New Home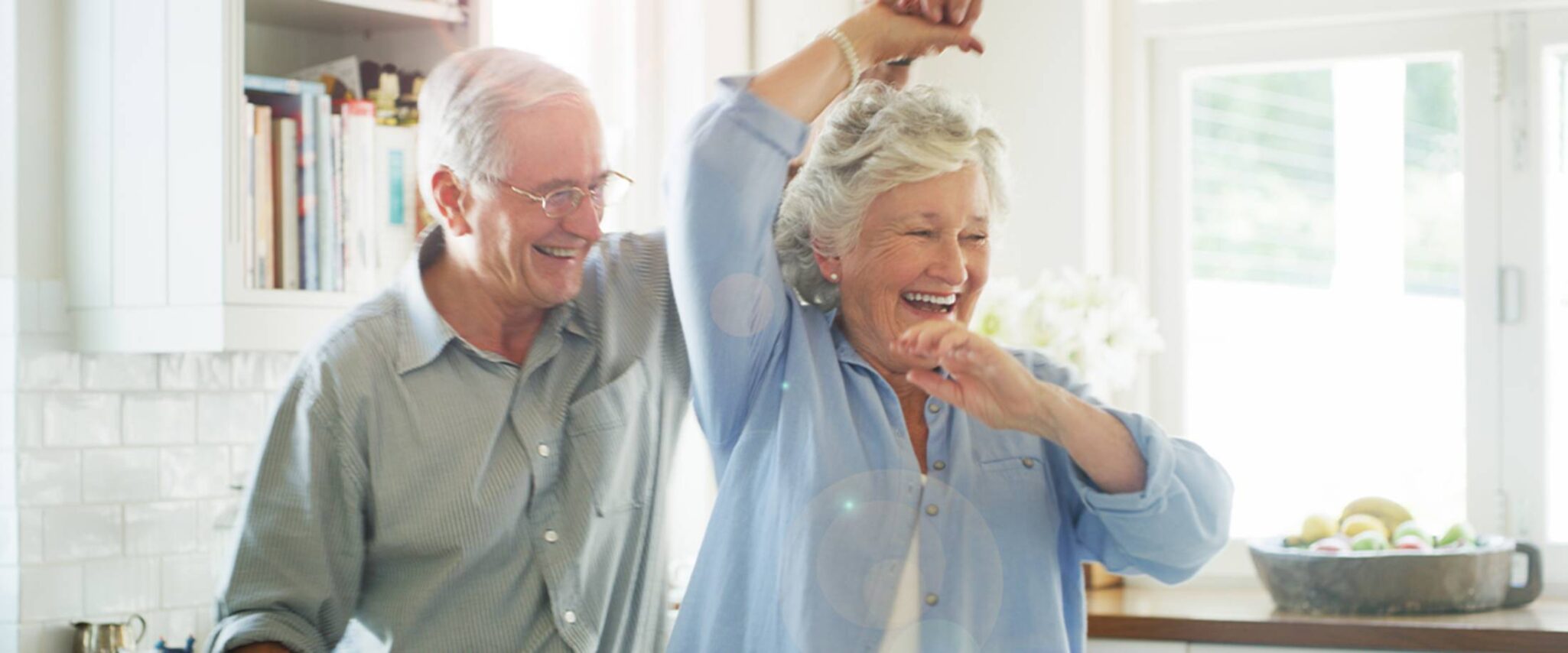 If you're considering downsizing to better fit your idea of retirement living, the first question often is, "How big should your house be?" To determine what is a good-sized house, it's important to first consider the design of the space and whether it will support the lifestyle you want. Of course, everyone has individual preferences and needs when it comes to senior living, so where to begin?Set aside square footage for the moment, and consider what else to look for when downsizing.
How Big Should Your House Be? Not as Big as You Might Think.
For many people, the idea of downsizing seems overwhelming — until you consider all the things you can easily part with when you find the right home. What would you eliminate if you could enjoy this next chapter of life the way you really want? Senior living communities like Lake Port Square include all the amenities and services that homeowners have to provide themselves, such as housecleaning, cooking, lawn maintenance, laundry facilities and even guest suites.
This kind of independent senior living community design eliminates the need for extra storage spaces, cleaning closets and supplies, and heavy equipment, requiring less square feet overall — and leaving room for more meaningful items.
What Is a Good-Sized House? One Designed with Your Happiness In Mind.
According to Elizabeth Dunn, coauthor of "Happy Money: The Science of Happier Spending," part of getting "the biggest happiness bang for your buck" when buying a home is ensuring there's enough personal space for each occupant. But providing adequate room per person doesn't necessarily mean you need a larger home; it's how you use the rooms in your home that make a real difference. Consider your goals for retirement and how you want to spend your days. Are there rooms in your current home you wish were bigger? Do you still desire a second-story structure, or does it seem like extra wasted space? Do you need a home office? Making a list of the rooms most important to you — and why — can help you determine what is most essential.
Downsizing isn't just about getting rid of "stuff"; it's also about organizing your space to fit your current lifestyle. Removing those spaces you no longer need (like multiple bedrooms, a large yard or basement) may even allow for a bigger bedroom or family room (the rooms you should allocate the most space for, according to the National Association of Home Builders) or a larger master bath — one of the "make it or break it" rooms for buyers, according to home and neighborhood website Trulia.
Will Everything Fit After Downsizing? You Might Be Surprised.
One of the five principles listed in Dunn's book is about choosing experiences that are proven to boost happiness — such as positive relationships, exposure to green space, and exercise — over material things. While these types of experiences aren't always readily available without a long commute or high cost of gym membership for traditional homeowners, more and more seniors are discovering that downsizing to a senior apartment home allows for easier access to more experiences than ever before.
For example, at Lake Port Square, residents not only live on a 78-acre nature preserve with access to a Fitness Center and Aquatic Center (including fitness and wellness programs), but there is a full calendar of fun, engaging activities offered around the Central Florida area all year long.
Remember, bigger isn't always better when it comes to your personal living space. Make sure the design fits your lifestyle, removing the things you no longer need and allowing more of your very best retirement life. Ready to learn more about independent senior living at Lake Port Square? Explore our floor plans and all the fun amenities our life care community has to offer, from our Arts & Crafts studio and game room to our beautiful walking paths and putting green.