Lake Port Square christens new boat for residents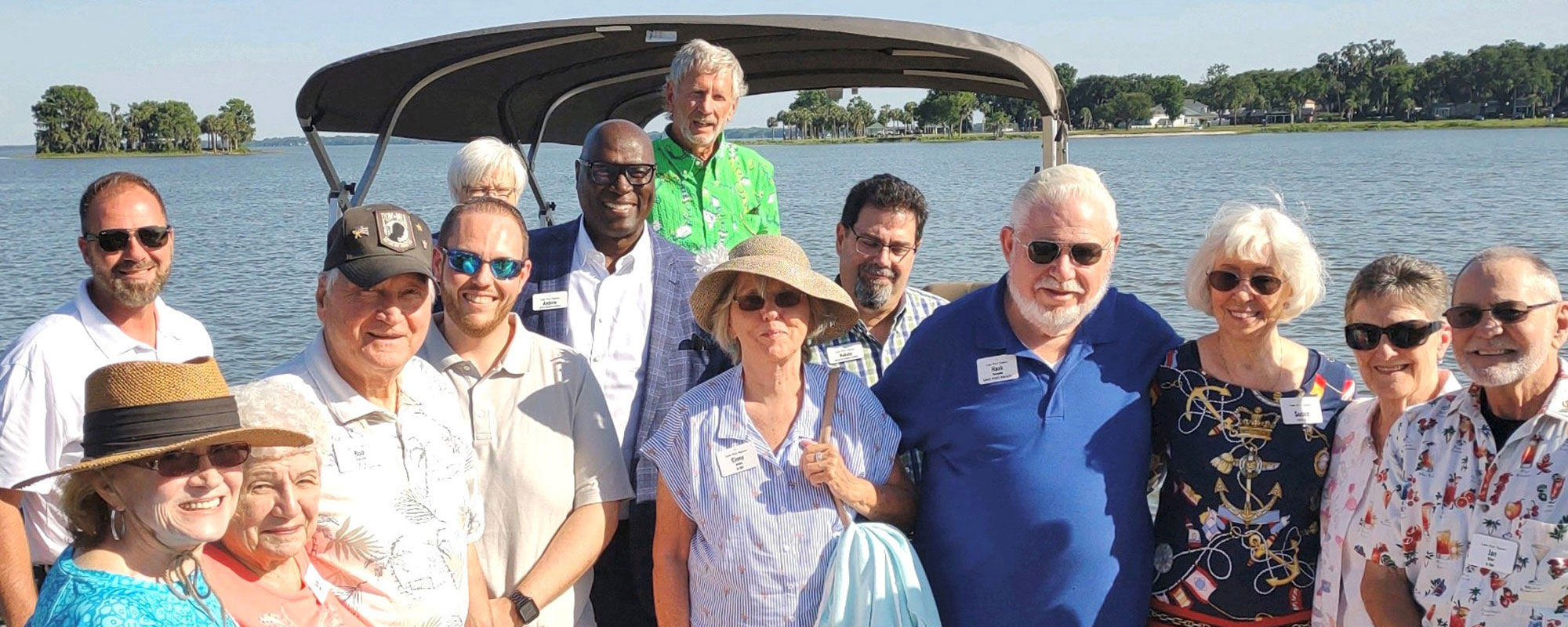 Leesburg-News | May 13, 2023
The Lake Port Independence was recently christened at the Leesburg Boat Club. Lake Port Square residents and staff were joined at the event by around 50 members of the boat club, including retired Brigadier General of the Army National Guard and Commodore of the Club Tim Sullivan, who welcomed the Lake Port Square crew and assisted in the christening.
Attendees of the christening ceremony enjoyed variety of appetizers, including muffuletta sandwiches, poke bowl with ahi tuna and salmon, summer role with shrimp in rice paper, and a lobster roll, assembled at Lake Port Square by Daniel Wright, director of dining services, and executive chef Josh Lloyd.
Boat captains Sam Sofia and Mike Cook were on hand to assist residents, as were directors Nelson Robaina and Judy Jordan. Lake Port Square also provided entertainment for the event.
Read the full article on the Leesburg-News website.