Should I Choose Home Health or Assisted Living?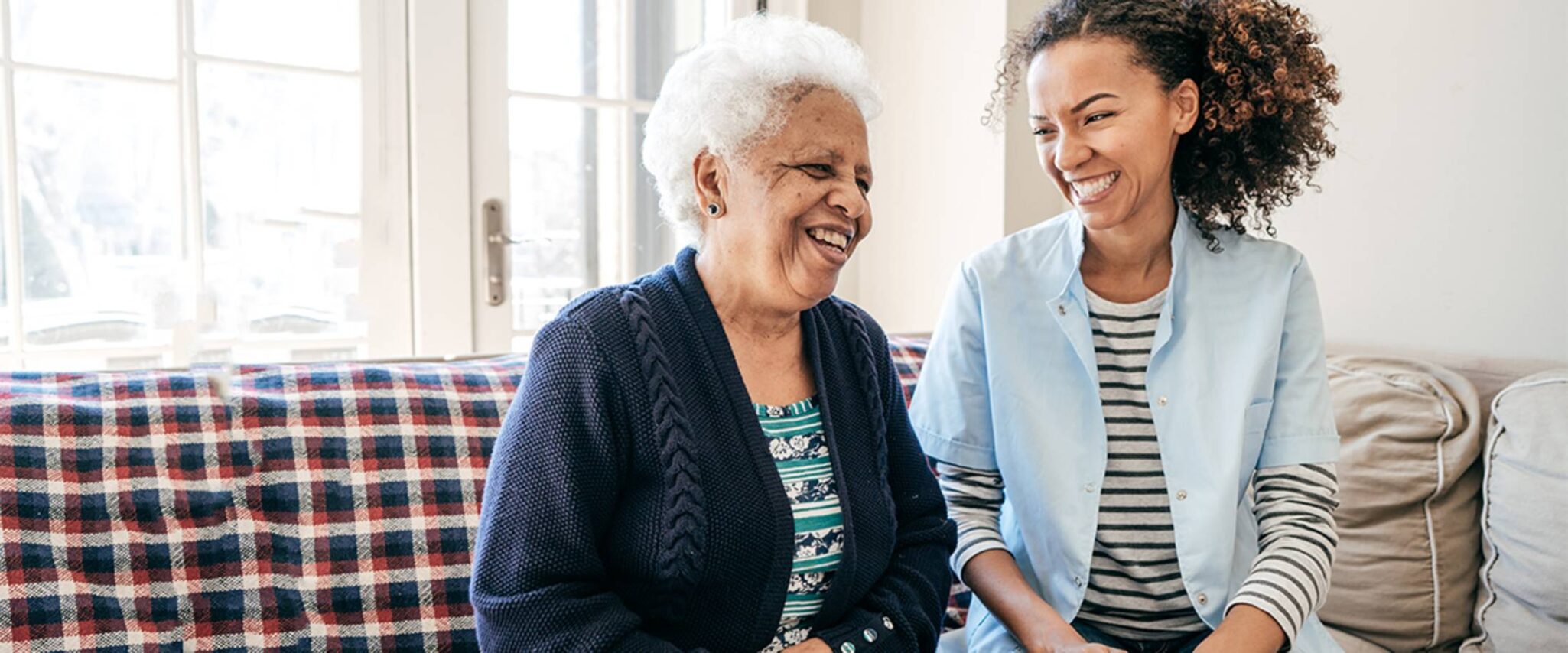 Stay at home or move to an assisted living community? That's a decision many older adults and their family members find easy to put off. It's a difficult subject to broach because it raises strong emotions. But it's best to talk about it before a fall or other health crisis forces you to make a decision without time to consider the options or adjust to the change. To help you understand your options, a definition of each is a good place to start.
What is home health?
Home care and home health care are sometimes used interchangeably, but they're not the same thing. Home health care involves the services of a skilled nurse, while home care provides nonmedical services, such as help with bathing, dressing, mobility and medication reminders.
What is assisted living?
In an assisted living community, residents receive the tailored personal assistance they need to maintain as much independence as possible. They enjoy various amenities and services, share meals, and have opportunities for growth and social connections. People who choose assisted living typically have some difficulties  living on their own, but don't require constant medical attention.
How much help do you need?
Determining how much help you or a loved one needs to stay safe and healthy is the first step in deciding which option is best – in-home care or assisted living.. For example, is help needed with personal hygiene? What about meals … who does the grocery shopping and cooking? Is the  home safe or does it need to be modified with grab bars or better lighting? Is managing medication a problem? Is the person in question living alone and becoming more isolated?Write everything down so you can see which services are needed and how much help family and friends can realistically provide. Seeing how much help is needed  and who can provide it will give you a clearer picture of where the gaps are in coverage.
In-home help: pros and cons
Staying at home is typically the easiest choice for many people who need a helping hand with activities of daily living, such as bathing, dressing, eating and getting around the house. However, it may not be the best choice. It all depends on how much help you need, your finances and your support network.
Pros
One-on-one care can be tailored to individual needs and preferences.
The family gets to choose the caregiver.
Costs can be lower, depending on hours of care needed and caregiver skill level. (According to the 2019 Genworth Cost of Care Survey,  the monthly median cost in Leesburg, Florida, is $4,099 for a home health aide and $5,375 for assisted living.
You have more control over your routine.
Cons
Costs can be very high if 24/7 care or skilled care is needed.
Managing caregivers and providing backup care requires continued family involvement.
Living at home alone can lead to social isolation, which can contribute to health problems, including depression and cognitive decline.
The home may need to be modified for safety and wheelchair accessibility.
Home care doesn't include housekeeping and running errands.
You'll still have to hire someone to maintain the home and make repairs.
Assisted living: pros and cons
Assisted living offers a wide range of care options and staff are on-site 24/7 to assist in case of emergency. Nutritious meals, engaging activities and a sense of community are just some of the many benefits of assisted living.
Pros
It may well be more affordable when you consider everything a good assisted living community provides.
Care can be tailored to individual needs and preferences.
Family members can focus on their relationship with their loved one, rather than acting as caregivers.
There are more opportunities to socialize and participate in stimulating activities.
The family doesn't have to hire, schedule or manage caregivers.
Levels of care can easily be adjusted or increased as needed.
Transportation is provided for medical appointments.
Shopping, dining and cultural outings are also typically offered.
Residents have access to on-site amenities, such as a pool, gym, library, salon/barbershop, creative arts studio, etc.
Cons
Changes in staff are common, so one-on-one care may not be consistent.
You or your loved one may simply not enjoy living in a group environment.
Give assisted living a trial run with a respite stay.
Caring for a loved one can be rewarding, but it's also stressful and time-consuming. A respite stay gives the caregiver time to recharge their batteries and look after their own health, while offering their loved one the opportunity to experience firsthand what a particular community is really like. A respite stay at Lake Port Square can range from overnight to a few days or even a few weeks. It's a commitment-free way to see if our community might be a good fit for your specific situation.
To learn more about assisted living or respite stays at Lake Port Square, get in touch. We think you'll be pleasantly surprised at the difference it can make to your quality of life.