How to Research Assisted Living Costs and Facilities in Florida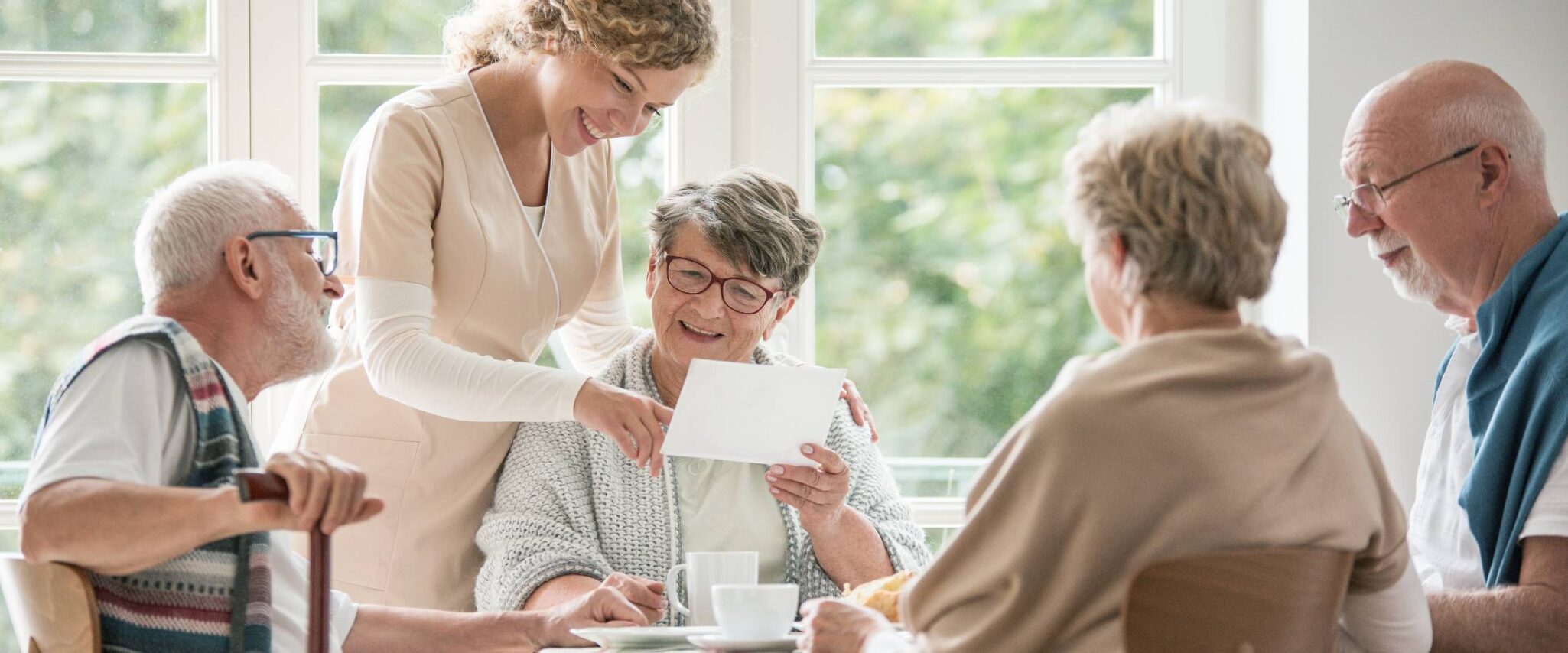 As you start to weigh options for senior care, cost is likely a top deciding factor in the process. Depending on the level of care your loved one needs, assisted living can be a much more affordable option than in-home care or nursing home care. Since the monthly costs of assisted living in Florida can vary greatly by the location, amenities offered, and level of care required, it's important to do your research.
If you're new to the process, the price tag associated with assisted living can be somewhat surprising. Looking specifically at Florida, the average monthly cost of assisted living in 2021  is  $3,811, according to data from Genworth. For comparison, the same chart shows an in-home health aide in Florida is to $4,419 a month, and nursing homes range from $8,929 to $10,112, depending on whether you choose a semiprivate or private room.
What does this mean for the cost of assisted living in Florida? It means that looking ahead to 2022  and beyond, assisted living is most likely the more affordable and convenient option if your loved one doesn't require close medical attention.
What Determines the Cost of Assisted Living in Florida?
Throughout your research, you might start to wonder what factors into the price of assisted living communities. Everything from the level of care to the amenities and services offered all factor into the final monthly cost of an assisted living apartment. Other factors include the location, levels of care, room sizes, staff-to-resident ratio, and exclusivity of the senior living community.
While you know you want the very best for your loved one, it's important to consider the factors that contribute to the price of assisted living at a life care community. Decide what is most important to ensure this special person in your life is properly cared for, safe and happy.
What Does Assisted Living Provide?
Since assisted living is designed for individuals with varying levels of personal care and medical needs, it can be a highly personalized level of care. Most assisted living communities offer homelike living arrangements with choices of a private studio, one- and two-bedroom residences. Services offered to residents in assisted living correspond with the activities associated with daily living and can include:
Restaurant-style dining
Medication management and monitoring
Housekeeping and laundry services
Assistance with daily tasks
On-site scheduled transportation
Some medical services
Around-the-clock security
Social and recreational events and amenities
Since not all assisted living residents require the same level of care, the support offered at assisted living communities is often tailored to each person.
Some full-service communities,  like Lake Port Square, go above and beyond to ensure that residents always feel comfortable and supported.
Some of these additional amenities include guest suites, pet-friendly policies, postal services, parking, meeting rooms, a fitness center, a putting green, and an indoor pool and hot tub.
Lake Port Square is also a Life Plan Community offering Life Care which ensures residents will have access to long-term care services and receive them at virtually the same monthly fee they pay for independent living.
Is Now the Right Time for Assisted Living?
If you and your loved one are having serious conversations about assisted living, it might be an excellent time to explore all the benefits of Lake Port Square. Residents in our private assisted living apartments enjoy assistance with daily tasks, companionship at just the right time, and the freedom and flexibility to enjoy each day and live as independently as possible.
Find out if now is the right time for assisted living at Lake Port Square by taking our helpful quiz.
Ready to connect with one of the finest retirement communities in Leesburg, FL? Talk to the team at Lake Port Square!