Planning Your Fall Vegetable Garden in Florida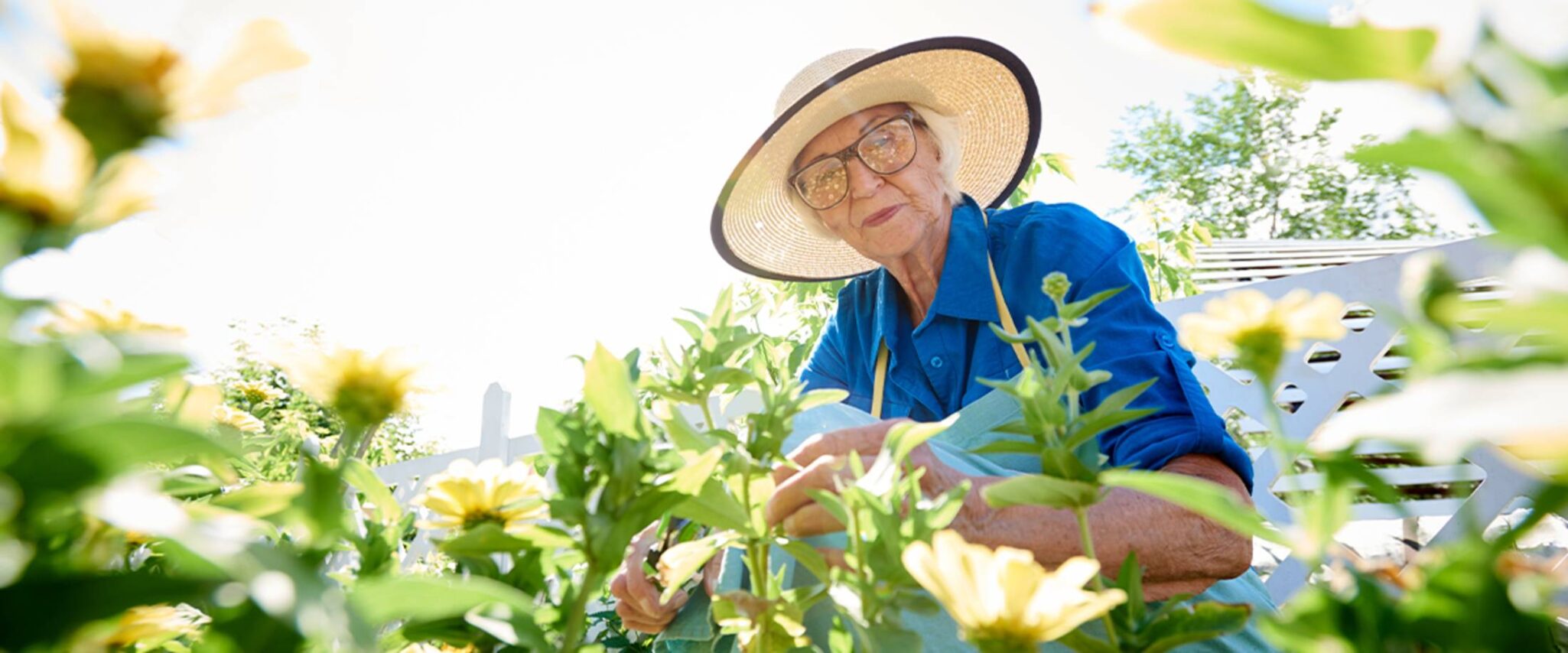 Homegrown Vegetables Are Unbeetable!
Thanks to the sunny Florida climate, it's possible to grow vegetables outdoors all year round. With a carefully planned fall vegetable garden, you can even enjoy an extended harvest through the winter. There are endless choices of what you can plant. Greens of all types are high in Vitamin in A and C, and contain high levels of important nutrients such as calcium and iron. Growing your own produce encourages you to eat more vegetables. And nothing tastes better than what you grow yourself!
Bean Thinking of Starting a Garden?  7 Tips for Beginners
If you're planting vegetables in an area already used for other plants, be careful to remove all dead and diseased plant material, including roots.Evaluate your garden. Where will you plant? Since the sun dips to the south in winter, look for a sunnier spot for your fall vegetable garden. Vegetables need six hours of direct sunlight daily.Choose a well-drained site near the house and a water source.Plan your vegetable plot with a drawing. You can mix them in among your ornamental plants. Or plant flowers with nectar or pollen that attract bees and other insects to help with pollination.Buy early if you're planning to grow from seed. Some vegetables such as carrots grow best from seed and take a longer time to germinate, while others do better as seedlings.Take a little time to improve the soil by mixing in organic matter such as compost about three weeks before planting. Talk to someone at your garden center about what's best for your soil.  Check the pH of your soil with a test kit from your garden center. Vegetables grow best at a pH between 5.5 and 7.0. You may have to amend the soil for optimum growth.Don't plant in the same place every year. Rotate your fall vegetable garden to different parts of the garden to rest the soil and prevent disease.
See a Bug? Romaine Calm.
Another benefit of growing your own vegetables is avoiding the chemical pesticides you'd normally find on grocery store produce. Check your plants for bugs when you water and fertilize to stay in control. Remove large insects such as caterpillars by hand and place them in a container of soapy water to get rid of them. Smaller bugs can be treated with natural pesticides such as neem oil, diatomaceous earth or hot pepper. The University of Florida has a useful article on natural pesticides that you can purchase or make yourself for growing a vegetable garden in Florida. By avoiding harsh chemicals, you also protect beneficial insects such as bees, praying mantis, spiders, assassin bugs and ladybugs, which prey on aphids, caterpillars and other not-so-helpful insects.
Lettuce Inspire You
Possibly the fall favorite of Florida gardeners, lettuce is a hardy cool-season vegetable that can grow in practically any garden. Lettuce does best in fertile, moist soil. Try crisp head, butterhead, leaf and romaine varieties. Leaf lettuce grows very well in Florida.Read on for popular and easy-to-grow vegetables for the fall and a table showing their growing season. Many of these cool-season crops can be planted multiple times through the growing season for a longer harvest.
Vegetable Gardening for Seniors: 10 Fall Favorites
Vegetables in Your Garden: 10 Fall Favorites
Arugula — Plant from fall through spring. High temperatures cause arugula to flower and become bitter. The dark green, spicy leaves can be eaten raw or cooked.
Beets — Very cold-tolerant. High in vitamins and iron. They don't need much room, so really pack them in. Thin early for bigger growth.
Broccoli – Very cold-hardy and nutritious. Harvest the heads before the flowers open. Once you harvest the main head, your plant will produce smaller ones below.
Brussels Sprouts — Cool weather around 60 degrees helps sprouts stay firm. Pick the sprouts near the bottom first.
Carrots — Grow seeds in a raised bed for best results. Keep soil moist as they take a long time to germinate. Overplant so that you can thin them out. Carrots are a good source of Vitamin A.
Kale — Non-ornamental types are tastier. Harvest only the outer leaves.
Onions — Onion bulbs must be planted in the fall and be short-day varieties (that is, they form bulbs during the short days of winter). Spring onions can be started in the fall through winter.
Snow Peas — Grow best in cooler temperatures. Eat snow peas soon after harvest for the best quality.
Radishes —  Easy and fast to grow. Hotter weather will cause bitterness. Daikon grows well in Florida.
Winter Squash — Spaghetti, acorn and butternut squashes are vines and require room to sprawl. Insect pollination is required, so plant flowers nearby.
Growing Season
| Vegetable | North Florida | Central Florida | South Florida |
| --- | --- | --- | --- |
| Arugula | Sept-Mar | Sept-Mar | Oct-Mar |
| Beets | Aug-Feb | Sept-Feb | Oct-Jan |
| Broccoli | Aug-Feb | Sept-Feb | Oct-Jan |
| Brussel Sprouts | Aug-Feb | Sept-Feb | Oct-Jan |
| Carrots | Aug- Mar | Aug- Mar | Sept-Mar |
| Kale | Aug-Feb | Sept-Feb | Sept-Jan |
| Onions | Mid Sept – mid-Nov | Oct | Oct |
| Snow Peas | Jan-Mar | Nov-Feb | Nov-Feb |
| Radish | Sept-Mar | Sep -Mar | Oct-Mar |
| Winter Squash | Aug-Sept | Aug-Sept | Aug-Mar |
More information can be found on the University of Florida Institute of Food & Agricultural Services website. 
Some plants grow better in different parts of the garden, and some people just seem to grow certain ones better than others. Just get your hands dirty and find out what works best for you.
Do you have a green thumb? Then you'll love living at Lake Port Square, where you can tend to your very own outdoor garden all year round! Learn more about the lifestyle here at our senior living community.