5 Benefits of Life Plan Communities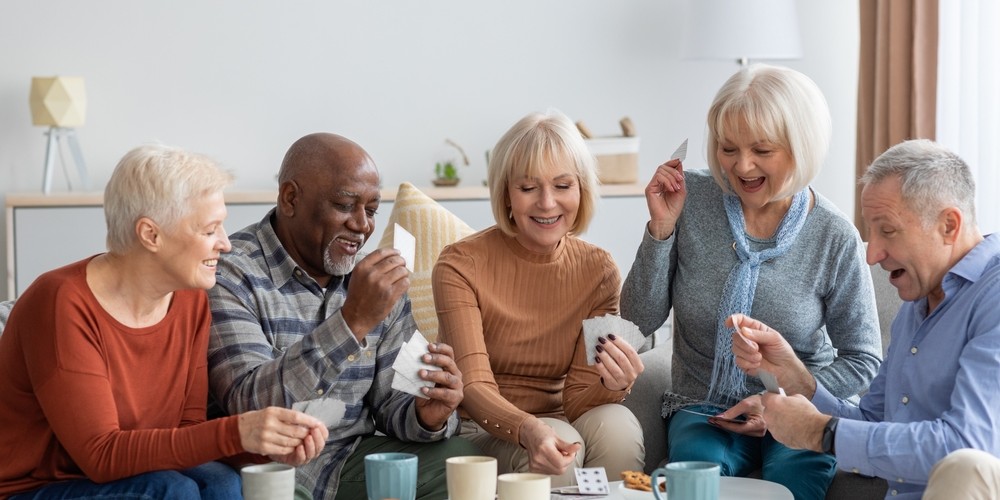 Life Plan Communities provide the most comprehensive and fulfilling retirement out of all the senior living options available. Many people think they need to be well into their retirement to move to a Life Plan Community, but communities like Lake Port Square are perfect for younger seniors.
Not only is a Life Plan Community an incredible value, but it also offers you peace of mind that other options can't. So what exactly is a Life Plan Community? Take a look as we answer your question and break down the top 5 benefits of this premier senior living option.
What Is a Life Plan Community?
At a Life Plan Community (also known as a Continuing Care Retirement Community or CCRC), your initial entrance fee and subsequent monthly service fees cover living accommodations, health care, services, and amenities that are tailored to your personal lifestyle and changing health needs. Whether you need assisted living, skilled nursing or rehabilitation services, a high-quality continuum of care will be there when you need it.
At our retirement community in Central Florida, we've recently introduced a new Flex Your Future Program that makes achieving your dream retirement even easier. With less upfront, out-of-pocket expenses and the flexibility of customized entrance fee options, more seniors than ever are able reap the rewards of retiring in a Life Plan Community.
The Benefits of Life Plan Communities 
While choosing a Life Plan Community is a superb choice at any point during your retirement, the sooner you join independent living the more you can take advantage of everything it offers.
Check out these 5 benefits of a Life Plan Community and get ready to take your retirement to new heights:
1. Maintenance-free senior living
Regular home maintenance and expensive repair projects are no way to spend your free time. When you move to a Life Plan Community, you never have to worry about mowing the lawn, trimming trees, replacing appliances, or anything other hassles and headaches that come with homeownership.
Don't worry, you can still show off your skills at Lake Port Square at our woodworking shop or arts and crafts studio. Make a personalized gift for a loved one or create something special for your senior apartment.
2. Social opportunities around every corner
No two people are alike, and everyone has their social limitations. Whether you're more introverted or the life of every party, there are fun and engaging social programs for every personality. Even better, these programs are just steps from your front door.
Feel like a social butterfly at Happy Hours, music nights and themed dinner parties, or spend quality time lounging with your closest friends by the lakefront. The day is yours to design!
3. Health and wellness programs
There's nothing holding you back from a healthy lifestyle when you move to a Life Plan Community. Residents at communities like Lake Port Square enjoy a variety of wellness activities and amenities every day. Work up a sweat in a group fitness class or on your own in our state-of-the-art fitness center, get your steps in on beautifully maintained walking paths, or refine your swing on the putting green.
You can also boost your health goals with nutritious meal options that taste just as incredible as they look. The fantastic team at Lake Port Square is happy to accommodate your special dietary needs, including vegetarian, heart-healthy and sodium-free.
4. Customized continuum of care
Life Plan Communities offer a continuum of care, which means you can expect a customized care plan that meets your specific needs and a smooth transition to other levels of care, like assisted living or skilled nursing, if needed.
This is especially helpful for spouses, as they often have different health care needs. For instance, your spouse may need help with several daily activities, while you may need no assistance at all. At Life Plan Communities like Lake Port Square, couples receive the appropriate level of care while living on the same campus. That means with just one move to a community like ours, you can enrich our days and feel more confident about the future.
5. Peace of mind
It's hard not to think about "what-if" situations when you enter retirement. What if you need expensive health care? What if you need to find extra money in your budget for an unexpected repair on your home? Life Plan Communities give you and your family peace of mind in knowing that no matter what happens, you'll always have the care you need.
At Lake Port Square, we guarantee that even if your needs change, you'll always be able to live in the community you call home.
The Path to a Dream Retirement Starts at Lake Port Square
Are you searching for the perfect place to call home during retirement? Then look no further than Lake Port Square, Central Florida's premier Life Plan Community. Join us for one of our prospective resident events or contact our senior living representatives online to schedule a tour. We can't wait to meet you!