Why Single Seniors Flourish in Senior Living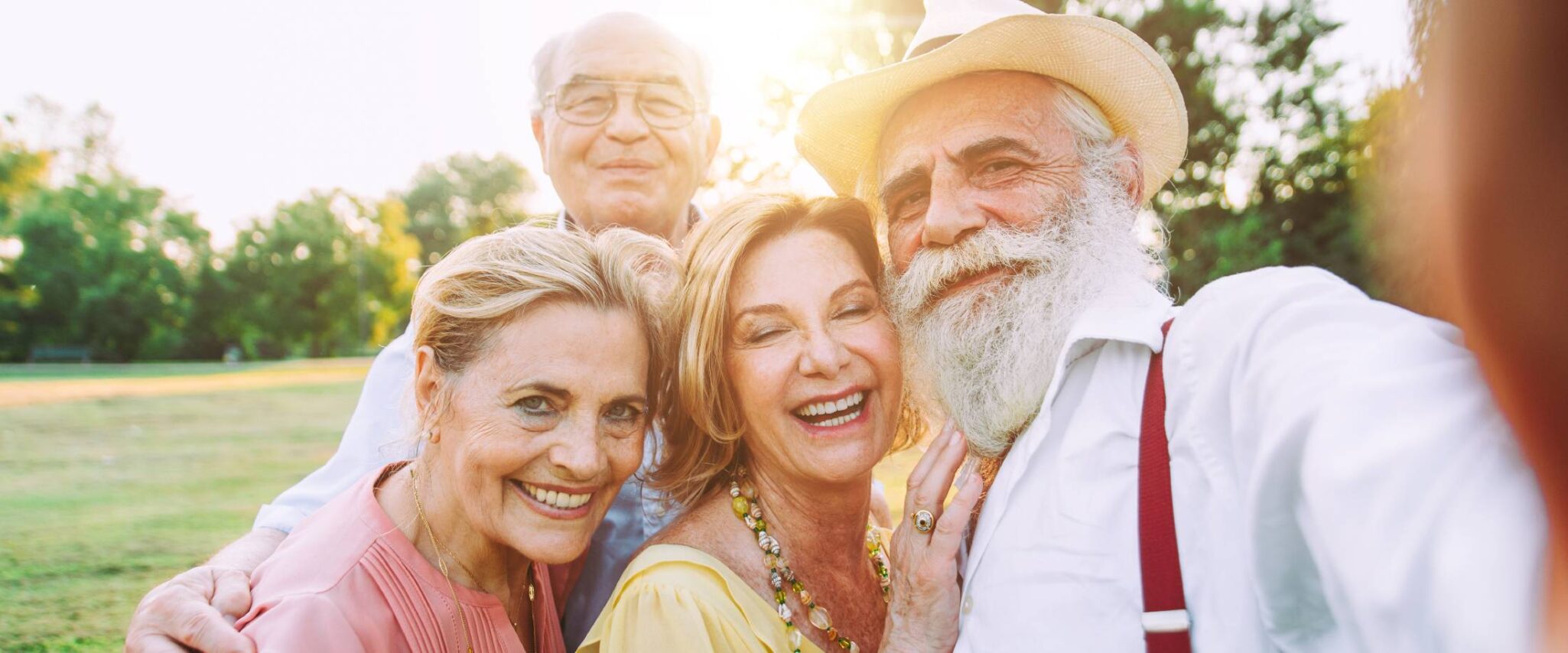 For older adults who are living in a home that no longer fits their needs, a senior living community has a lot to offer. And if they happen to be living on their own, moving to a senior living community can be one of the best decisions a single senior could make. They'll make more friends, enjoy more support, and discover more opportunities to lead a full and happy life. But before we get to the benefits of senior living communities for single seniors, let's take a closer look at the costs of staying at home on your own.
How staying at home impacts your health and your finances.
Living alone can be hazardous to your health.
Social isolation and loneliness pose serious health risks for older adults, including a higher risk of developing heart disease, cancer, stroke and dementia. In fact, loneliness has the same impact on your health as being obese or smoking 15 cigarettes a day.
Living at home can be costly.
Even if you've paid off your mortgage, there are bills to pay when living at home. Appliances need to be repaired or replaced. Plumbing problems (and finding a good plumber) can take a toll on your patience and pocketbook. Property taxes are due every year. And then there's the hassle of housekeeping and yardwork. Is it really worth all the trouble and expense?
What's your plan for future health care?
Having a plan for potential health care needs is something every senior should think about. If you're a single senior, there may come a time when you need assistance with everyday tasks. (Have you seen the cost of home health care lately?) Or you may need someone to drive you to medical appointments or the shopping center if your vision deteriorates. At a Life Plan Community like Lake Port Square, you would have  access to a full range of health services on campus, as well as scheduled transportation to get you where you want to go.
Why a senior living community is a smart move for single adults.
Community living makes you feel welcome from day one.
Life's better when you share it with friends. And making friends is much easier for single seniors at a senior living community. There are classes and activities you can join where you can meet people with similar interests. Once you get to know them (and it won't take long), don't be surprised if neighbors and classmates invite you to join them for lunch or dinner. It sure beats cooking and eating alone, and you won't have to do the dishes.
Make the move to a fulfilling lifestyle.
When you're living on your own, it's easy to withdraw from activities that keep you happy and healthy. But at a senior living community, you'll have a host of life-enriching amenities and services a short walk from your door. From aquarobics and yoga to painting and woodworking to lifelong learning and volunteer opportunities, there's always something to keep you active and energized.Plus, all the basic services you'd find in your local community are conveniently located on a senior living campus. At Lake Port Square, residents have access to a salon, library, postal services, casual and fine dining venues, and much, much more.
Rightsize to an apartment home with a lake view.
Rightsizing to an apartment that fits your life now can give you a new sense of freedom. Especially when it comes with housekeeping, maintenance inside and out, 24/7 security, and all the amenities and services residents enjoy at Lake Port Square. It's all designed to help you thrive. To learn how we can help you live life to the fullest, visit our independent living page.