Why Choose a Senior Living Community vs. an All-Ages Apartment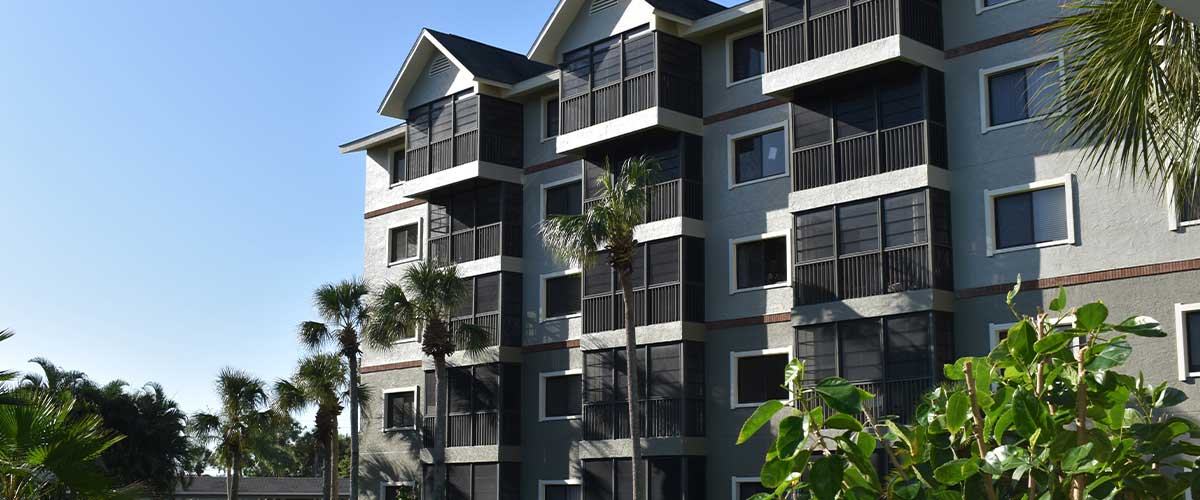 Downsizing and moving from the home you've lived in for years can be a big step. Finding the right setting to spend your golden years is essential for seniors who want to enjoy their retirement to the fullest. When you start exploring housing options, you may wonder what the differences are between a senior apartment vs. an all-ages apartment.
There are, in fact, several distinctions between the two types of living experiences that you should carefully consider before making a move. If you want the freedom, independence and ability to live a maintenance-free lifestyle, a senior apartment in a retirement community is your best choice. And in this blog, we'll highlight all the reasons why.
What are senior apartments?
Unlike all-age apartment complexes, senior apartments are specifically built for and cater to older adults. Often they're located near public transportation lines and medical centers. And home maintenance and yard work become things of the past.
In addition to offering senior-friendly amenities and conveniences, most senior living communities have a variety of floor plans to choose from, including studio and one- and two-bedroom apartments.
A senior apartment at a retirement community is the perfect place for older adults who are independent but still want easy access to a carefree lifestyle that allows them to stay involved and connected.
Better quality of life
A retirement community provides a wide range of services and amenities to enhance residents' quality of life — dining, social opportunities and entertainment, transportation, cleaning, health and wellness activities, and security. Because of all the enhanced services and conveniences available to residents, independent communities also have more staff ready to help you get the most from your retirement.
Health and wellness offerings
An all-ages apartment complex may offer a fitness center, wellness programs, exercise classes and swimming pools, but a retirement community will also provide features that benefit older adults. These may include healthy, chef-prepared meals; walking groups; transportation to medical appointments; putting greens; outdoor gardening areas; and dedicated space for outdoor sports activities (think: shuffleboard or pickleball).
Like-minded and similarly aged neighbors
A senior apartment allows you to spend your days doing what you want to do when you want to do it. You'll find lots of fun, engaging activities to help you live your best retirement life. Why? Because unlike all-ages apartments, senior apartments have age restrictions. While your grandchildren are welcome to visit, you won't have to deal with a bunch of little ones running loose around the pool or young adults throwing a loud party on their lanai.
Another one of the benefits of retirement communities is surrounding yourself with neighbors in your age range with similar interests. Senior apartments also offer plenty of social connections and opportunities to meet and spend time with neighbors through planned activities such as exercise classes, off-campus excursions, board and card games, movie nights, themed dinners, and happy hours.
Amenities
Other distinctions between a senior apartment vs. an all-ages apartment are the amenities tailored to older adults. Restaurant-style, chef-prepared meals served in dining rooms. Housekeeping and laundry services. Computer rooms and libraries. Salons and barbershops. Therapy rooms. Arts and crafts studios and woodworking shops. Games rooms and other areas for social connections and educational activities. Access to emergency assistance 24 hours a day.
Enhanced safety and security
Many senior apartments provide extra security measures, such as visitor management systems, video cameras, emergency response systems in each residence, automated alert systems, security-patrolled campuses, disaster preparedness presentations, and emergency drills and evacuations.
Best value for your hard-earned money
While monthly rent in an all-ages apartment complex will likely be lower than a senior apartment, the value that comes with living in a retirement community is incomparable. Senior living communities offer maintenance-free living, endless opportunities for social connections, versatile dining programs and organized activities.
Plus, there's no need for future moves. Living in a senior apartment vs. an all-ages apartment ensures you and your loved ones can enjoy peace of mind knowing you have convenient, on-site access to health services whenever you need it.
Support services for health challenges
When you move to a senior apartment in a retirement community, you become part of that community, develop routines and build social circles. It also includes comprehensive care, whether it's skilled nursing, assisted living or short-term rehab.
Unlike an all-ages apartment, in a retirement community, residents have access to a health care team composed of registered nurses, licensed therapists and practical nurses, social workers, and dietitians. These professional health teams provide a myriad of treatments for ongoing care and post-acute recovery.
Residents can receive a comprehensive mix of physical, occupational, cognitive and speech therapies. And if and when you need some extra assistance with daily life, retirement community care teams can provide health education and fitness plans, medication monitoring and administration, pain and wound care management, and nutrition plans.
Financial options
A variety of financial programs offered at many retirement communities allow you to preserve as much of your capital as you wish, which you may then pass on to your estate. For example, with a residency agreement, you pay a one-time entrance fee (along with monthly payment) that covers the services provided. Entrance fees and monthly fees will vary depending on the size of the apartment and the number of residents.Many senior apartment residents use a portion of the proceeds from the sale of their home to fund their entrance payment. An added bonus? The IRS ruled that portions of both your entrance payment and monthly fees are deductible on your federal income return as a prepayment of medical expenses.
Independent living at Lake Port Square
At Lake Port Square, retirement life's a breeze when your days are filled with purpose and new possibilities and you have all the amenities and services you'll ever need. Plus, you'll have access to health care should you need it and a financial plan to secure your future.
A flourishing daily life means being surrounded by like-minded neighbors, keeping your body moving with fitness and wellness programs, staying connected through cultural outings and recreational activities, learning a new skill or indulging in your favorite pastime.
What are senior apartments like at Lake Port Square? Take a look at our floor plans and learn all about independent living and the fun, vibrant and active lifestyle we offer.