Inclusive Halloween Ideas for Seniors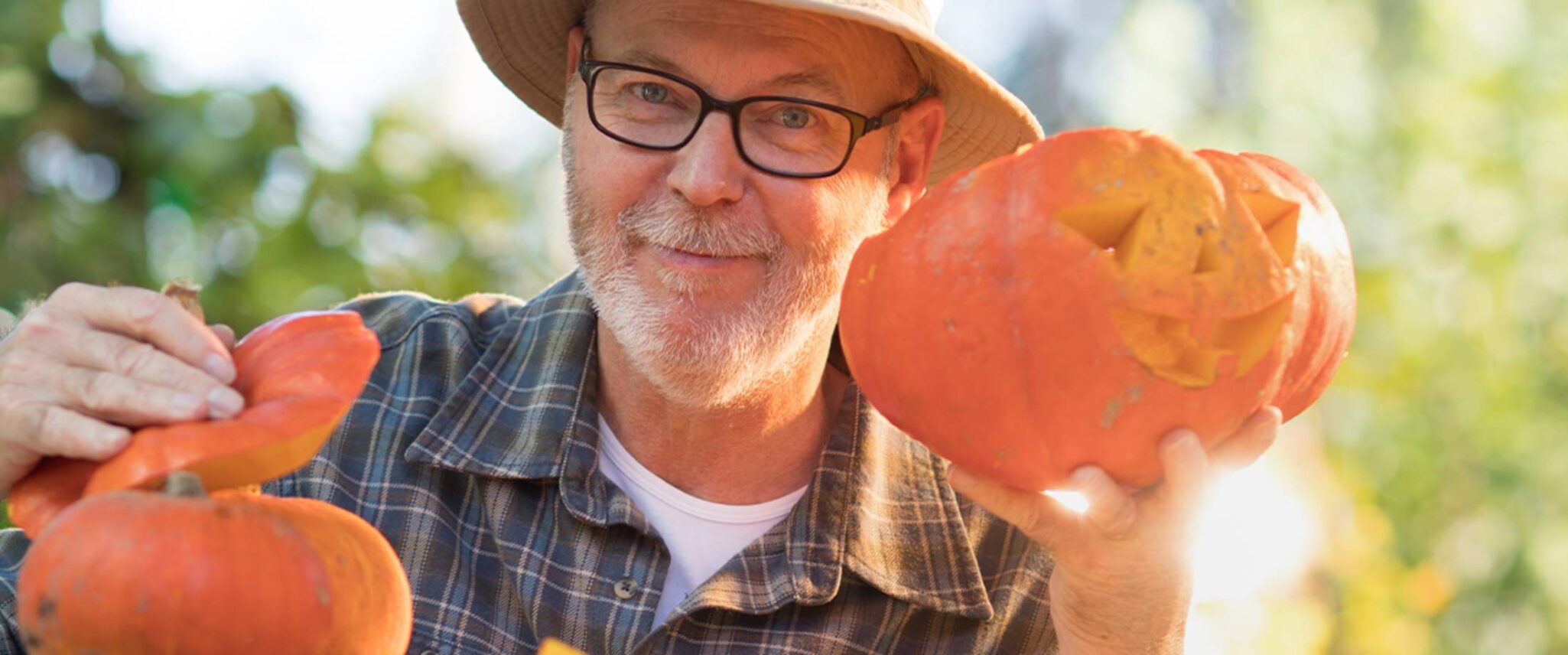 Why should kids have all the fun on Halloween? This popular fall celebration is the perfect time to bring together people of all ages and abilities. While older adults who need a little help with daily activities may not be able to participate as fully as they once did, it doesn't mean they should be left out. Here's how you can make Halloween spooktacularly accessible for seniors of all ages and abilities.
The Do's and Don'ts of Making Halloween Inclusive for Seniors
Do: Find Halloween craft activities for the whole family.
Don't: Leave decorating to the last minute.
Starting early in October allows everyone in the family to get involved and put their mark on the Halloween décor. Set aside some time to make Halloween decor with household items you already have. This list of Halloween crafts for seniors is fun for younger grandchildren too. If your loved one is in assisted living, you can help decorate their residence to get them in the mood. Decide on a theme for their front door and entryway, and remember to place decorations so they don't cause an obstruction or become a tripping hazard. If your loved one intends to go trick or treating in their assisted living community, and they need a walker or cane to get around, ensure their candy basket is easy to use.
Do: Collaborate on a comfortable costume for your loved one.
Don't: Choose a costume that's difficult for them to put on or take off.
Halloween costumes for senior citizens don't have to be boring, and seniors who get a kick out of dressing up don't have to stop just because they're using an assistive device such as a wheelchair or cane. Think of ways to incorporate their device into their costume, so they can maintain their mobility. For instance, check out these creative wheelchair-friendly Halloween costumes. While some are certainly elaborate, they may inspire you to decorate the wheelchair to resemble a diner table, or deck it out with an animal print theme.
Do: Consider a fun mask and hypoallergenic face makeup instead of a costume.
Don't: Choose a face covering that may affect eyesight or breathing.
With mask-wearing now part of our culture, a funny or striking face mask serves both as a Halloween costume and personal protection. Choose a fabric design that you can match with Halloween ears, hat or a wig for no-fuss dress-up.
Do: Accompany your older loved one if they want to go trick or treating with the grandkids.
Don't: Take a route that's too steep, busy or far for your loved one to cope with.
Going trick or treating as a family not only provides great photo opportunities, it ensures that you can keep an eye on both young and old participants. If your loved one is in assisted living, the grandkids can still accompany them from station to station to gather candy together.
Do: Include non-candy treats that older adults might like.
Don't: Ignore dietary issues when planning party food or treats.
Glow sticks, finger lights, colorful silly straws, seasonal window clings — you don't have to fill your senior's bag with sugary treats. Think of little gifts that would be fun on the night or can be used after Halloween.
Think outside of the candy box
Trick or treating is among the most traditional of Halloween activities, but when grandchildren get older, it may be time to try something new.  Throw a Halloween party, play charades with a spooky theme or watch a classic horror movie together. Whether you invite a group or decide to keep the gathering small and intimate, it can be as boisterous or as low-key as needed. Here are 7 fun Halloween activities for adults that are as accessible for seniors in assisted living as they are for everyone else.
1. Jack O'Lantern Social — An outdoor garden party is ideal for the cooler weather. Buy or make Halloween lanterns in the shapes of pumpkins, witch hats, mummies and the like. You could also carve pumpkins and place candles inside. Hang strings of twinkling lights in the trees or light the fire pit to set the scene for relaxed conversation.
2. Pumpkin Painting — Carving pumpkins requires dexterity and strength and could be difficult for some seniors. Painting is easier and just as fun. Offer pumpkins and gourds in a variety of shapes, sizes and colors along with acrylic paint, stencils, and visual inspiration from the internet or magazines. Feathers, sequins, buttons and other craft supplies are also fun to add.  Encourage creativity, and have family and friends vote on their favorites.
3. Monster Movie Marathon — Create a list of classic Halloween movies that the whole family can vote to watch. Screen them with plenty of popcorn, candy corn and hot cocoa. Have older adults tell scary stories or hold a trivia contest between each movie to add to the excitement.
4. Spooky Bingo — Make up bingo cards, but replace the numbers with stickers of monster faces, witch hats, spiders and so on. Give everyone a special phrase to yell for a bingo, like "Broomhilda!" or "It's Alive!"
5. Guess the Gross Food — Blindfold the participants. Put food items in muffin tins and let each person try to guess what's in each cup by touching, smelling and tasting the item.
6. Fiendish Family Feud — Teams compete to see if they can guess the most popular answers in a category. Here are some Halloween-themed questions to try.
7. Finish My Phrase — Print a list of common Halloween words and leave a blank beside each one. (E.g. 1. Candy ____ 2. Carving ____ 3. Grim ____ and so on) Pair up family members and see if they can guess how the other person will complete the phrase. Decide if you'll give points for similar answers, most funny, most creative, etc.
Happy Halloween from our crew at Lake Port Square! 
We encourage a laid-back culture for smiles and laughter all year round. From Valentine's Day to Christmas, from  themed door décor contests to special events such as Anniversary Week, there's always something going on. With our assisted living services, residents always feel included. We help with daily tasks — such as bathing, dressing and grooming, medication management, and personal maintenance — so they can stay independent and join activities with confidence. Reach out to us to learn more.