Outdoor Activities for Seniors in Leesburg, FL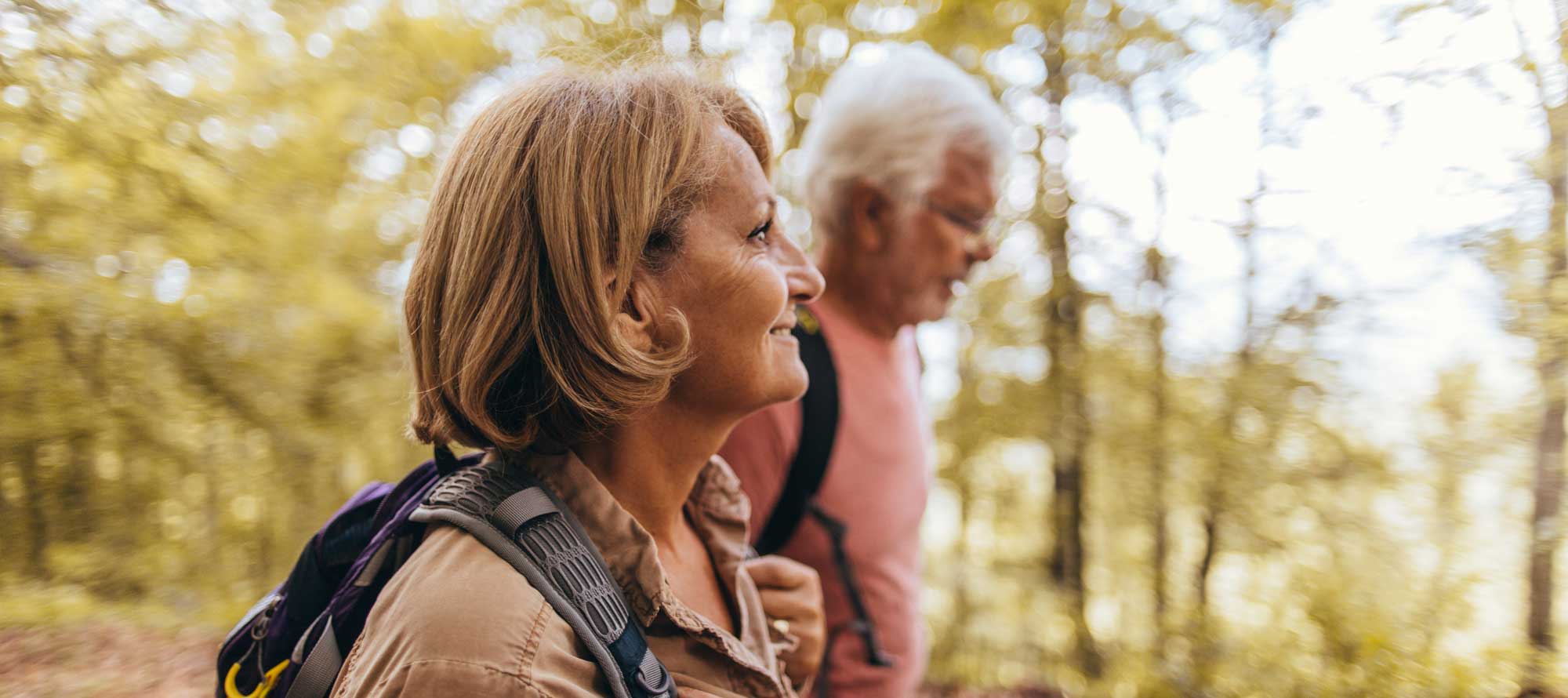 Calling all nature lovers: Discover Leesburg, FL
A treasure-trove of outdoor activities for seniors
If you're a senior who enjoys being out in nature and participating in outdoor activities, Leesburg, FL, is calling your name. Built around Lake Harris, the largest of the 1,400 lakes in Lake County, Florida, Leesburg is a veritable wonderland of natural beauty and a water lover's paradise. Let's explore some of the many outdoor things to do in Leesburg, FL — Central Florida's "Lakefront City."
Boat, fish and watch wildlife on Lake Harris and Lake Griffin.
Lake Harris is not only home to Lake Port Square, it's also a favorite place for boating, kayaking and canoeing. For those who love to fish, Lake Harris' average depth of only 14 feet makes for excellent bass and pan fishing. If you'd rather stay on dry land or do some bird-watching, try a leisurely stroll or brisk walk around the lakeshore.
Lake Griffin, located to the north and east of Leesburg, is the eighth largest lake in Florida at seven miles long and two and one-half miles wide. Home to the Leesburg Yacht Club, it's a favorite of bass fishermen. You can also reel in plenty of speck in the winter months and panfish in the summer.
Picnic, swim, fish and more at Venetian Gardens.
Venetian Gardens is a 110-acre park on the shore of Lake Harris. Here you'll find a public swimming pool and bathhouse, a sand volleyball court, a baseball stadium, picnic tables, walking paths and quiet fishing spots. Pedestrian bridges provide access to private islands offering scenic views and plenty to explore.
Hike, kayak and canoe at Lake Apopka North Shore.
Located south of Lake Harris, the Lake Apopka North Shore is a protected nature preserve and part of the St. Johns River Water Management District. It's a favorite place to explore hiking trails, kayak or canoe on the water, go horseback riding, and view wildlife in and around the marshes. On weekends and federal holidays, visitors can enjoy the 11-mile Lake Apopka Wildlife Drive.
Discover a cornucopia of outdoor activity at Ocala National Forest.
Located north of Leesburg, Ocala National Forest is the southernmost forest in the continental United States and includes the world's largest contiguous sand pine scrub forest. The forest has more than 600 lakes, rivers and springs, including three first-magnitude springs with crystalline waters year-round. Popular activities include camping, fishing, hiking, bicycling, horseback riding and deer hunting. And, as you might imagine, it's a wondrous place for those who enjoy bird-watching, wildlife-watching, and searching for rare and endemic plant species. And water lovers can take advantage of designated areas for swimming, scuba diving, waterskiing, and both motorized and nonmotorized boating.
Take a daytrip to Crystal River and swim with manatees.
Just an hour's drive to the west, on Florida's Gulf Coast, Crystal River is an area rich with pure mineral springs that attract manatees seeking winter refuge. Visitors can view manatees from a boardwalk, take a guided boat tour, kayak, or even go snorkeling. In the springtime, manatee tours offer the experience of swimming with these gentle giants.In addition to all these things to do in Leesburg, FL, our own Lake Port Square campus is well-situated on the shores of Lake Harris in our expansive, 78-acre nature preserve. Our exciting lifestyle with plenty of outdoor activities for seniors offers walking and biking paths that wind through the woods and along the lakeshore, leading to the best bird-watching spots. You can cast your line or launch a kayak from our boat dock, or join friends for a late-afternoon pontoon excursion on the lake.
To learn more about the exceptional lifestyle waiting for you at Lake Port Square, simply call us at 352-585-9518 or use our contact form. We'd love to give you a tour and answer your questions.